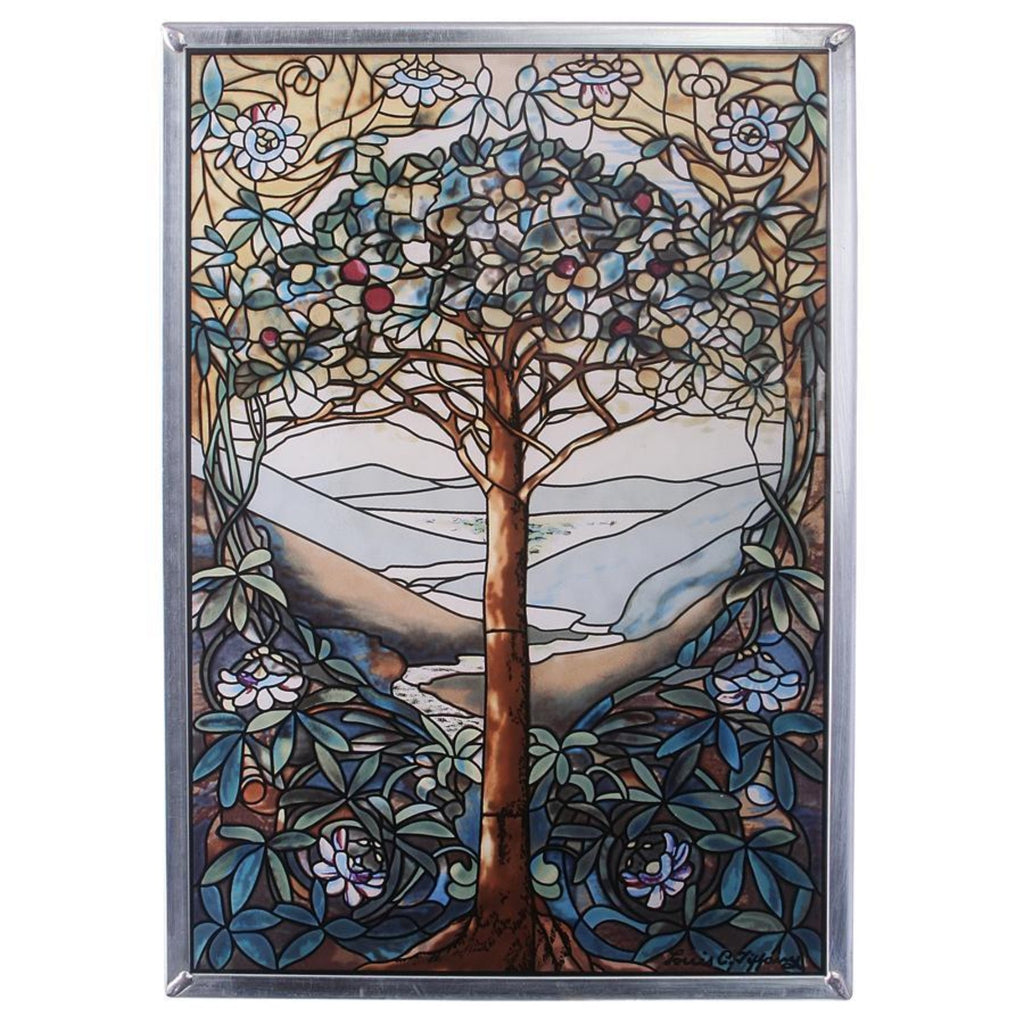 Tree of Life Glass Art
As a stained glass artist Tiffany made it his creative life-long goal a "pursuit of beauty" and he labored to improve the stained glass process, inventing a myriad of new shades, colors and types of blended and opalescent glass, in consequence all of his antique decorative windows set the bar for all stained glass.
In this art glass rendition of Tiffany's magnificent leaded glass window "Tree of Life" he celebrates life and beauty in one of his most complex and celebrated designs.
Art glass, also called stained glass, is created by a unique technique of fusing hand-rolled architectural glass with unique transparent enamels, then kiln fired at temperatures above 1100 degrees Fahrenheit so the colors actually becomes part of the glass. The shades and hues will stay bright and glowing with radiant color and provide a stunning view from either side.
Our Designed art glass window is framed in zinc with a hanging chain for window display and a tabletop easel stand to enjoy this treasured piece in any room.
Measures 9 1/2" W x 13 1/2"H. 1 lb.