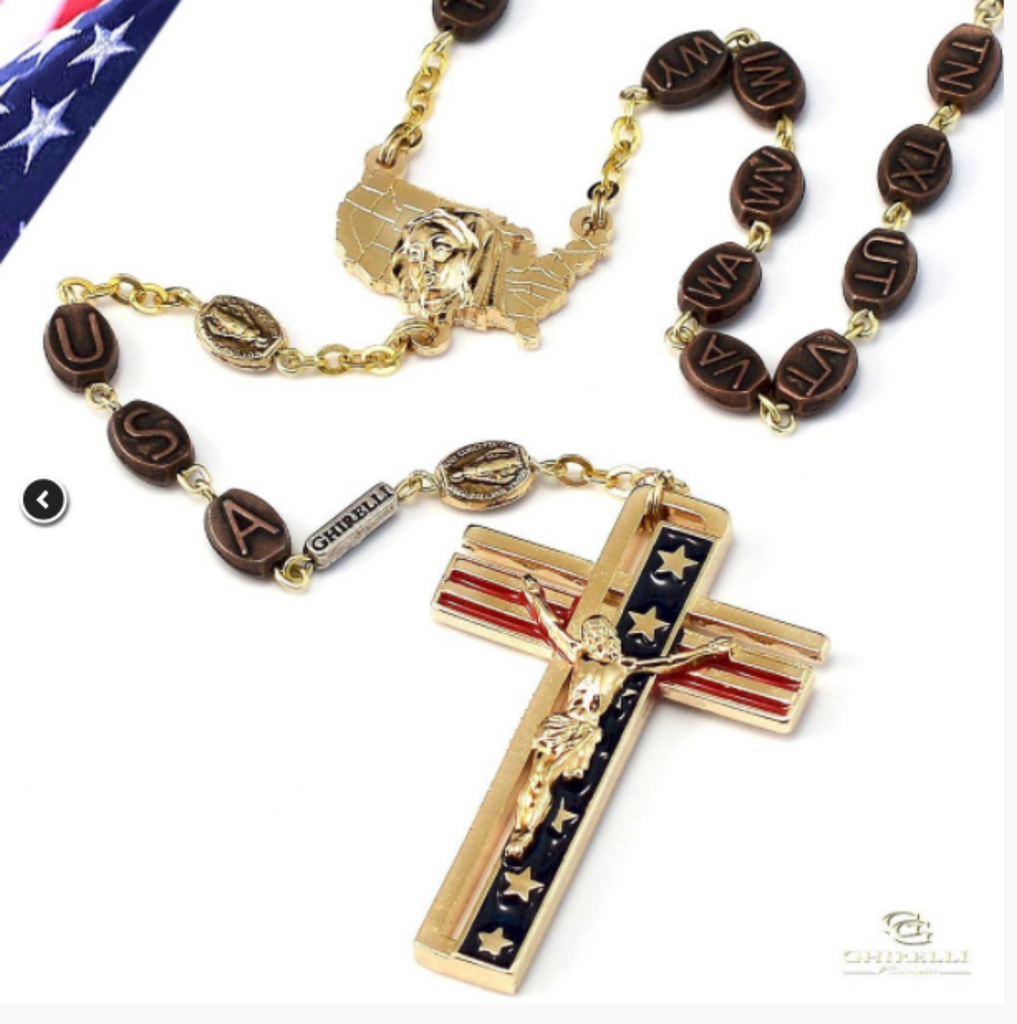 The USA Rosary In Gold Finish Patriotic By Ghirelli
The USA Rosary In Gold Finish By Ghirelli
A unique rosary keepsake dedicated to the United States of America. Mary Immaculate was officially declared the patroness of the United States in 1847.
For more than 150 years, Catholics throughout the land have placed themselves and all their hopes, dreams and concerns under the special patronage of the holy Mother of God, whose Immaculate Conception is venerated by the piety of the faithful.
With the new USA Rosary, we hope Americans far and wide will be strengthened in their resolve to be ever more faithful followers of Jesus, while praying a rosary for the Gold finish with red and blue enamel on the front of the Crucifix, with a portion of the Pledge Of Allegiance, "One Nation Under God", inscribed on the reverse side.
The Centerpiece, also in Gold finish, presents an image of Our Lady, with a map of the U.S. behind Her. The reverse side presents an inscription of Psalm 33:12. The Hail Mary beads are heavy antique copper-finished medals, with an image of the Immaculate Conception on one side and each state's individual abbreviation on the other side.
The Our Father bead medals present the Miraculous Medal in antique finish.