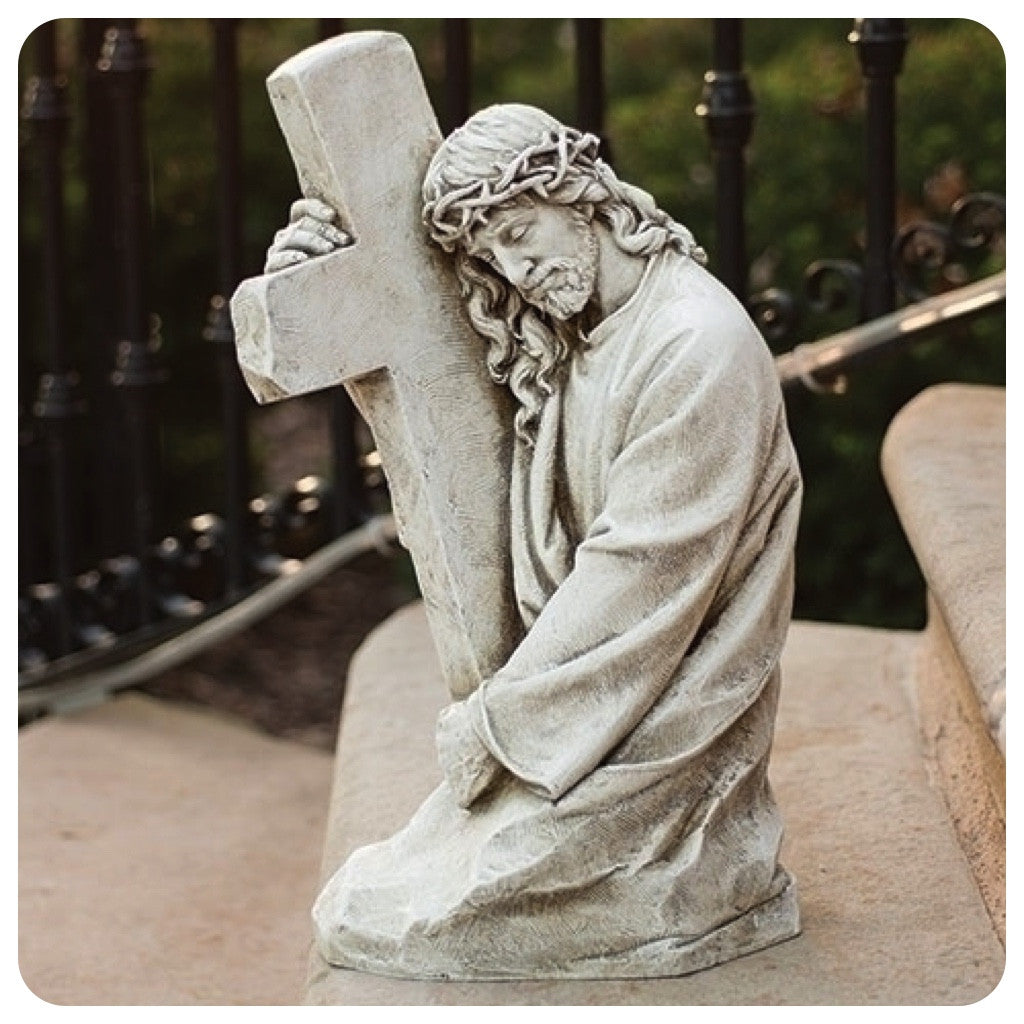 Jesus Holding Cross With Crown Of Thorns Garden Or Memorial Statue
Jesus Holding Cross With Crown Of Thorns Garden Or Memorial Statue
Such a powerful figure that depicts Jesus holding the cross he was crucified upon. Perfect for any garden, patio, meditation area, memorial or gravesite.
Made of resin and measures 17.75 inch tall.
Peter 1 2:24
"He himself bore our sins" in his body on the cross, so that we might die to sins and live for righteousness; "by his wounds you have been healed."