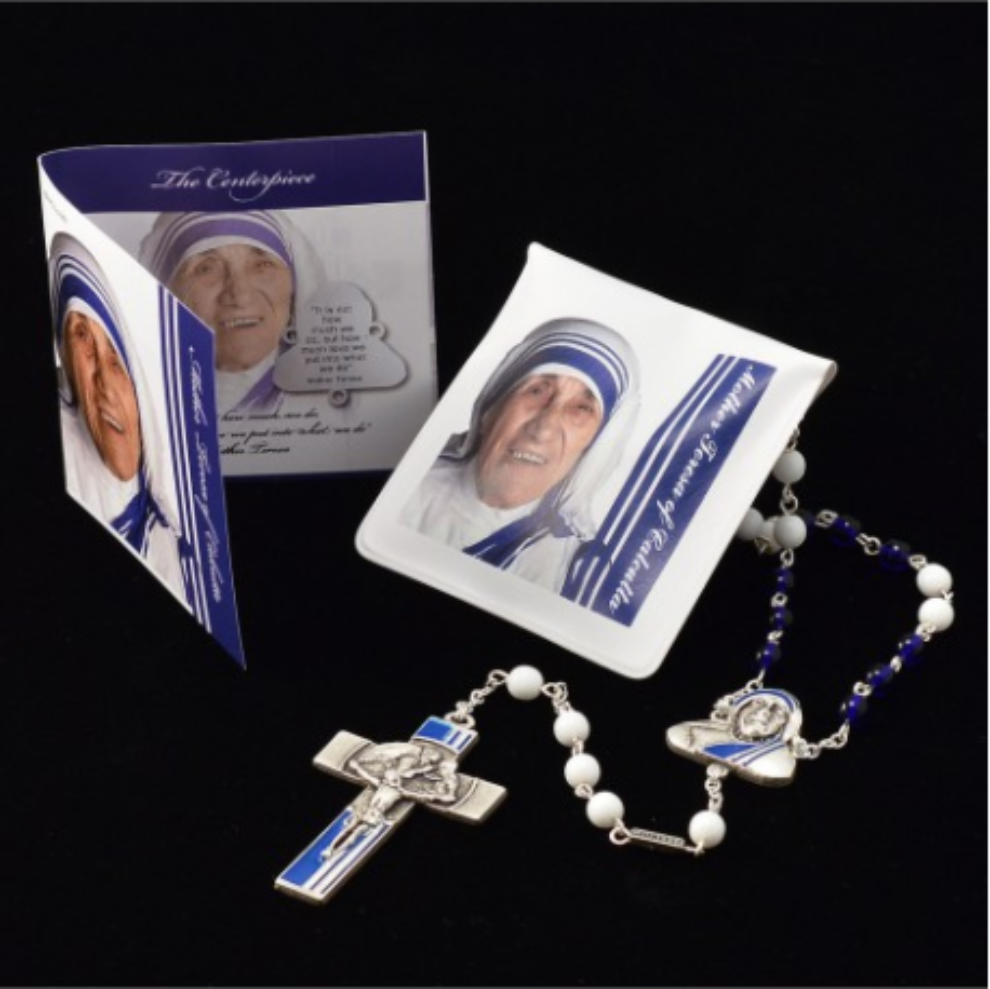 Mother Teresa Of Calcutta Rosary By Ghirelli
Mother Teresa Of Calcutta Rosary By Ghirelli
A rosary that is sure to bring a sense of love and peace while praying. Mother Teresa has now become a saint yet many will forever call her Mother because of the love she had for the less fortunate, the children and people of all ages. 
MOTHER TERESA OF CALCUTTA ROSARY Beautiful, original, exclusive design from Ghirelli Ghirelli honors the Church's newest Saint, Mother Teresa of Calcutta. This exceptional rosary is unique in every aspect: the placement of the Ave Maria beads, the depiction of Teresa's selfless act of charity on the Crucifix, her familiar image on the Centerpiece, and more.
6mm Bohemian blue and white glass beads, carefully positioned to replicate her ubiquitous habit. The Crucifix and Centerpiece present blue enamel inlay.
In Antique Silver finish. Also includes a faux white leatherette pouch, with Mother Teresa's image imprinted on the front, as well as a small brochure insert showing the inspirational text appearing on both the Crucifix ("A Little Pencil In The Hand of God") and the Centerpiece ("It is not how much we do, but how much love we put into what we do.")