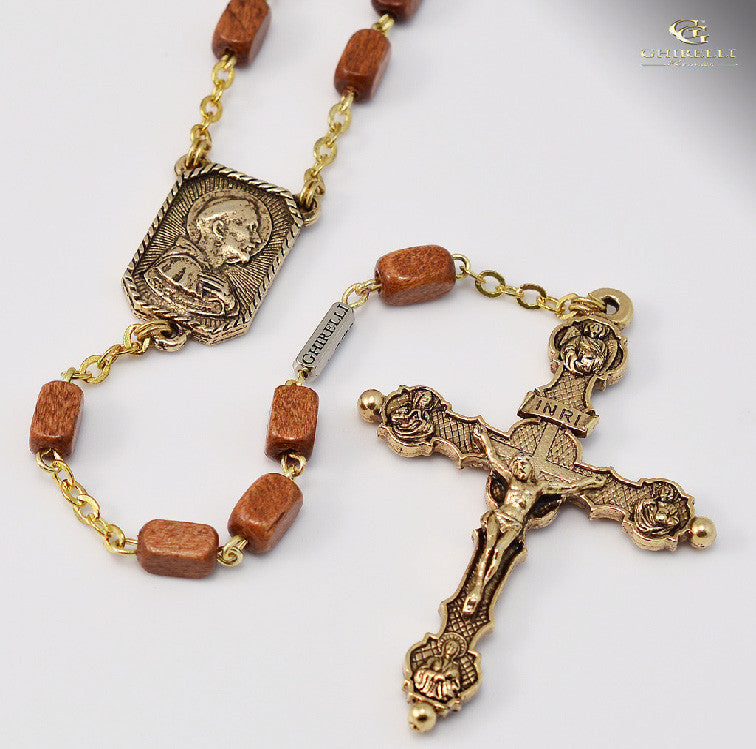 Saint Francis of Assisi Gold Plated Rosary By Ghirelli
St. Francis of Assisi gold plated Rosary, 8x5 mm wood beads, "St. Francis of Assisi" Centerpiece and "The Four Evangelists" Crucifix,
© Ghirelli. 8x5 mm Italian made wood beads. Gold plated finish with Ghirelli brand plate. Centerpiece "Saint Francis of Assisi" with Saint Clare of Assisi on the reverse side - antique gold plated finish. Crucifix in antique gold plated finish featuring the four Evangelists, on the reverse side their four emblems and the Christ Pantocrator.
Box: Venezia.
Rosary 24" Crucifix 2-3/8"