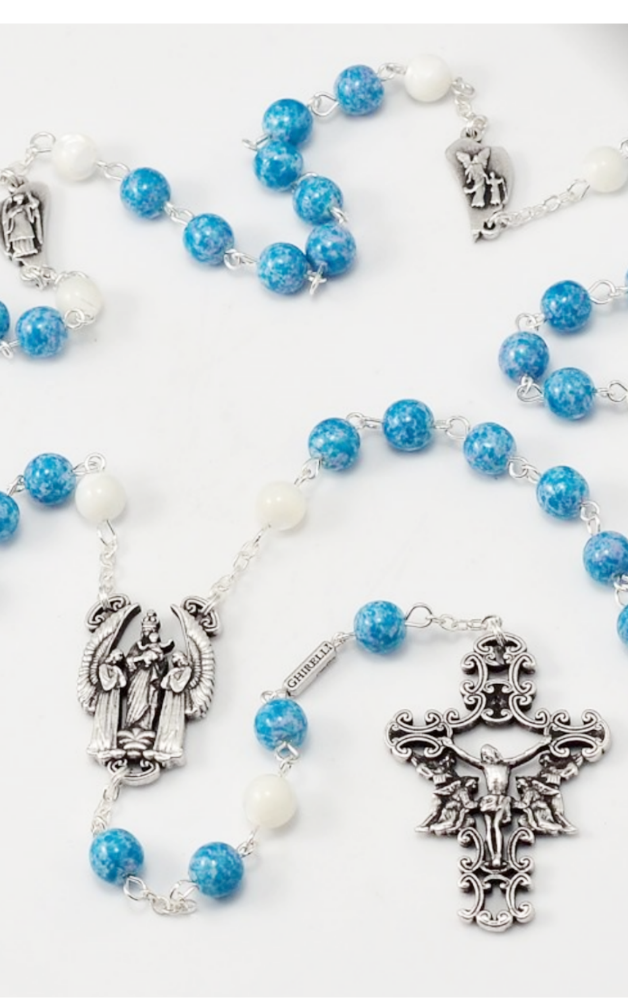 The Rosary of the Holy Angels with Genuine Mother of Pearl By Ghirelli of Italy
The Rosary of the Holy Angels with Genuine Mother of Pearl Accent Beads
Beautiful, original, highly detailed and inspirational rosary made in Italy exclusively by Ghirelli. 

The ornate Crucifix features Our Lord Jesus with two holy angels by his side, the Centerpiece showing Our Lady holding the Christ Child with two holy angels on either side, and four detailed Our Father/Pater medals featuring images of Saint Gabriel, Saint Raphael, Saint Michael, and the Guardian Angels, with identifying text on the reverse side of each medal.
Available in Antique Silver Finish, with Blue Swirl Bohemian Glass Beads in 8mm size, and Genuine Mother Of Pearl white color Beads in 8mm size.