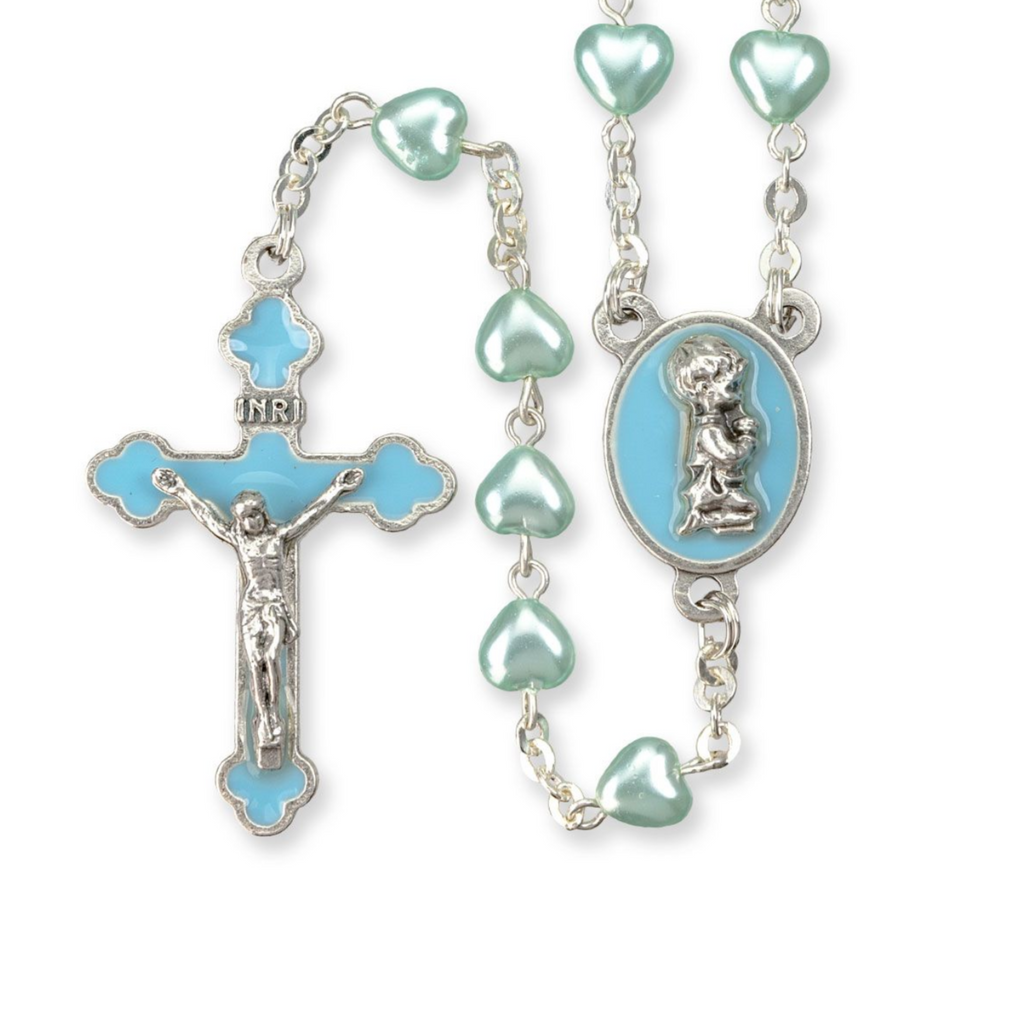 Little Boy Baby Blue Heart Rosary Made in Italy
Little Boy Baby Blue Heart Rosary  Made in Italy
This beautiful Rosary is perfect for any little boy. Crafted with baby blue heart beads, child praying at center with a small pink cross to symbolize her faith. Perfect for inspiring his spiritual devotion!
5mm blue Heart Shaped Bead Rosary.
Pink Epoxied boy Center and Crucifix.
Size 17".
Sold Individually
Comes in a Clear Plastic Box
Made in Italy.