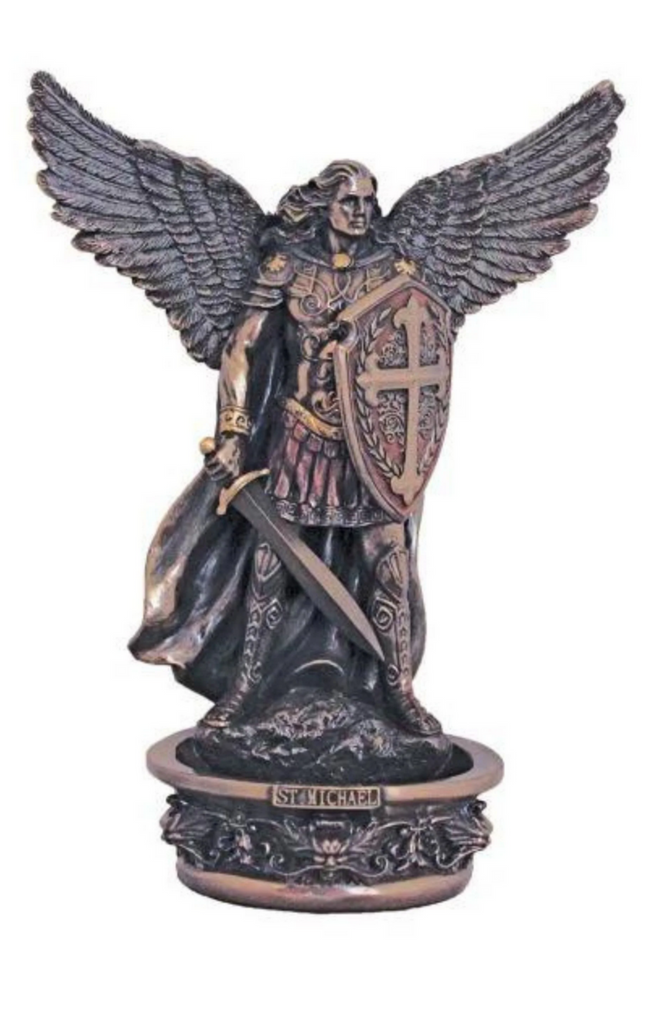 Saint Michael Archangel Holy Water Font For Table Or Wall
Archangel Saint Michael Holy Water Font for table or wall.
Saint Michael amazing Holy water font is perfect for any church, chapel or prayer room. Saint Michael is known for protection against harm or danger. Best quality gift to last a lifetime.
A beautiful St. Michael Font from the Veronese Collection in a cold-cast bronze.
Measures 8.5" tall