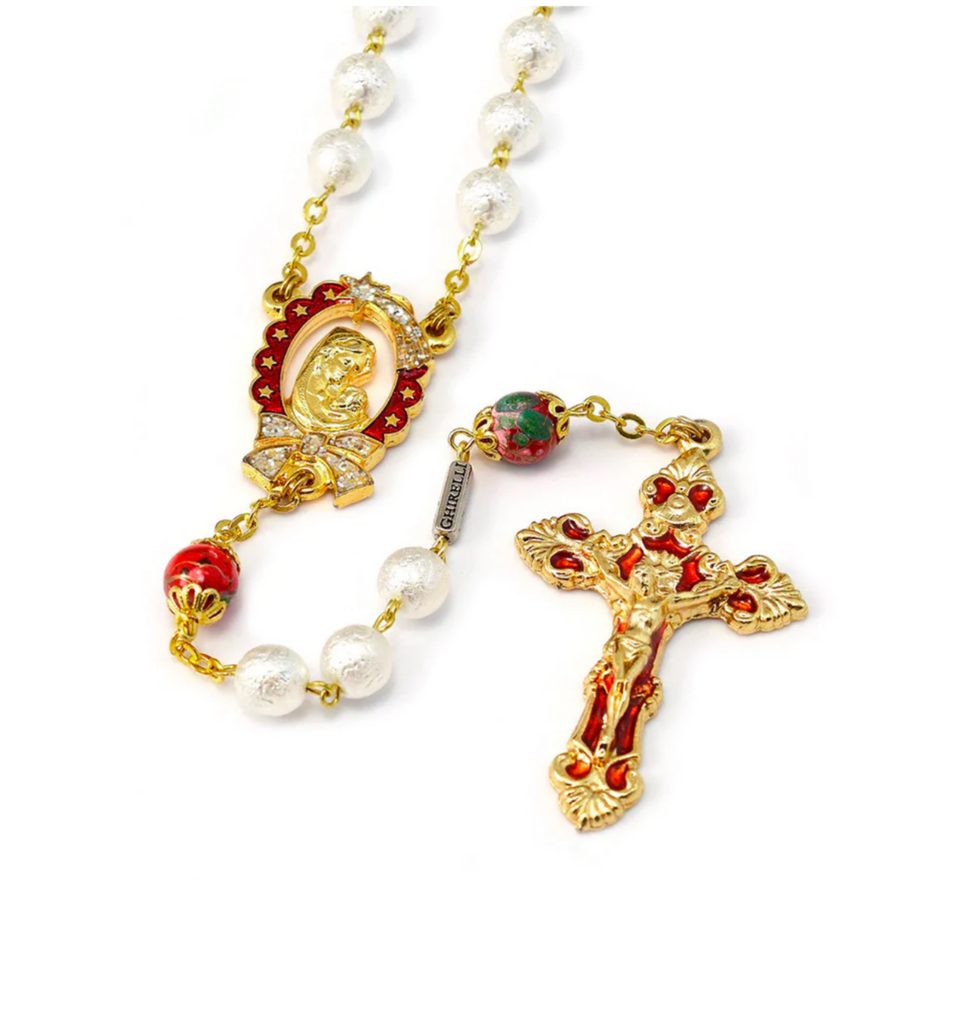 Holy Christmas Gift of Love Rosary By Ghirelli
Holy Christmas Gift of Love Rosary By Ghirelli
Inspired by the birth of Our Lord and the Motherly love of the Queen of Heaven for her earthly children. This extraordinary Rosary is presented in our exclusive Made-in-Italy hard box with its unique design in the unmistakable Ghirelli style. The logo on the front of the box appears in relief. 
Product Description:
Materials: Polished gold-plated medals with gold-plated components

Crucifix: Baroque style crucifix, polished gold-plated finish with hand-enameled inserts. Rosary Center: Featuring Madonna & Child within a frame featuring hand enameling, gold start and gold bow & stars filled with Italian crystals.

Pater "Our Father/Glory" Beads:  8 mm Gold-capped Christmas-color swirled glass beads.

Ave / "Hail Mary" Beads: 8 mm Bohemian glass beads, antique pearl effect
Silver plated Ghirelli brand plate signifies your rosary is 100% made in Italy with one-of-a-kind Ghirelli craftsmanship.