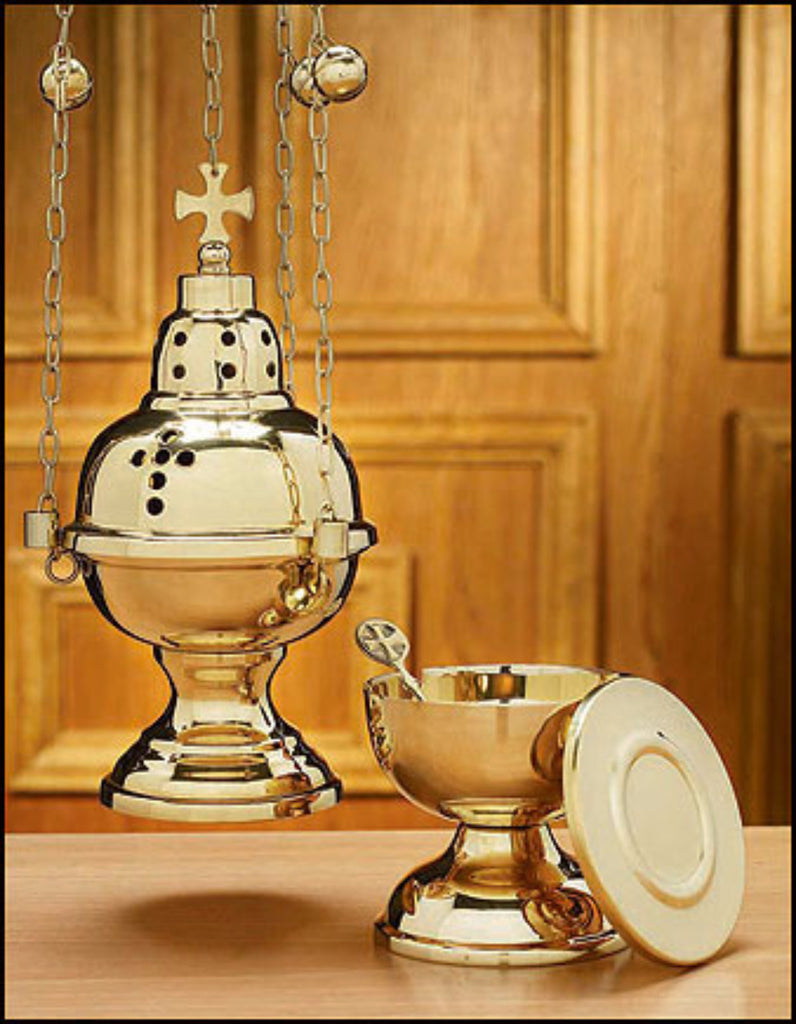 Eastern Rite Brass Censer With 12 Bells Chain And Boat Set For Church Incense
Beautiful Eastern Rite Brass Censer Set With  12 Bells And Chain
Boat For Church Incense.
The Byzantine and Orthodox tradition, the 12 Bells on our Censer with Bells symbolize the Twelve Apostles. The bells themselves symbolize God's invitation to all people to gather at the church, the House of God and the Gate of Heaven. Our Eastern Rite Censer with 12 Bells and Boat set is simple, yet elegant, in style and would make a great addition to any sanctuary.
Set comes complete with censer, hanging chain with bells, boat and spoon. Each set was exclusively designed and crafted using only the finest materials for many years of trouble free use. Perfect for use with our Apostolic Incense.
Made of Brass
 Censer: 9 1⁄4" H, 27" L with Chain, Boat: 4" Dia x 3 3⁄4" H, 4" L Spoon