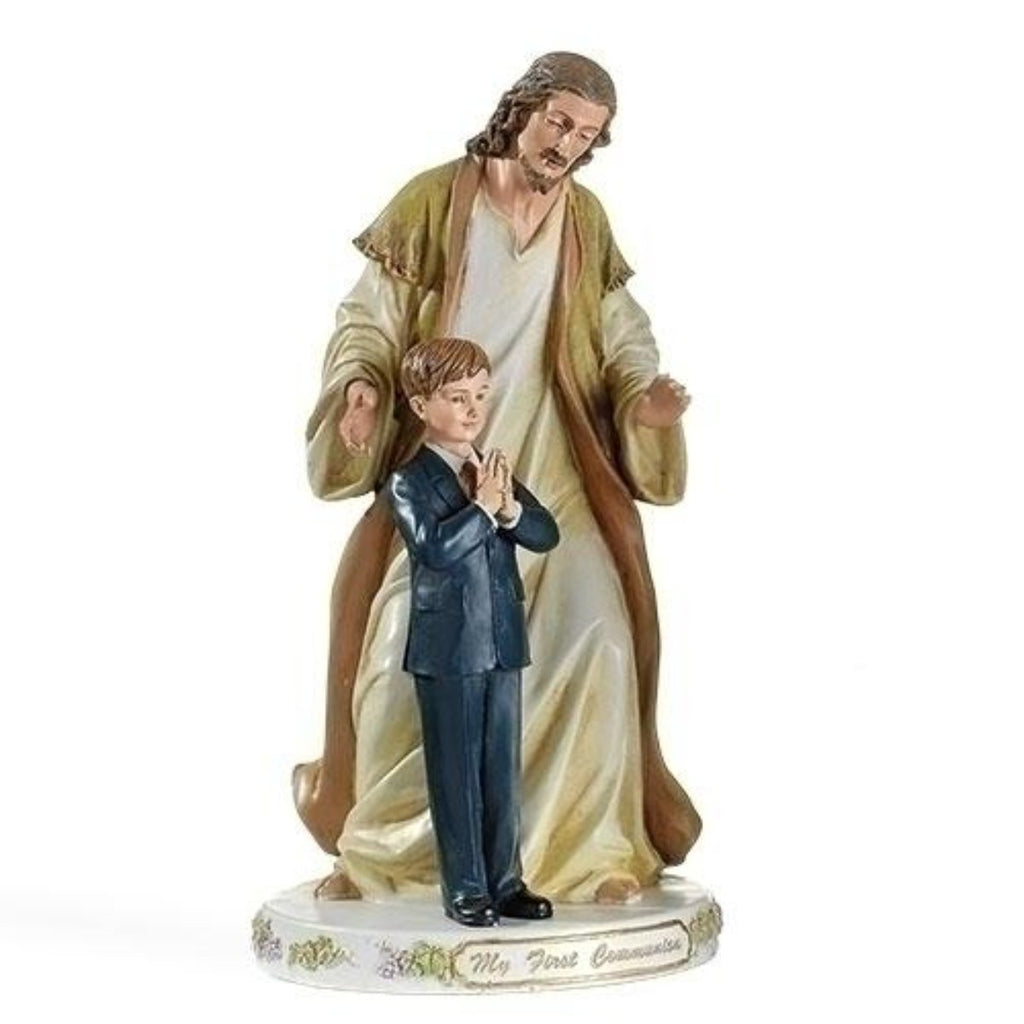 First Communion Little Boy With Jesus Figure
First Communion Little Boy With Jesus Figure
O Jesus, who hast loved us with such exceeding great love
as to give us the ineffable gift of the Holy Eucharist,
inflame us with a burning zeal to promote Thy glory
by preparing worthily the little children
who are to approach Thy holy table for the first time.
Protect, O Sacred Heart of Jesus,
these young souls from the assaults of evil,
strengthen their faith,
increase their love and endow them
with all the virtues that will make them worthy to receive Thee.
Amen.
Prayerful Little Boy Holy First Communion Statue from the Joseph Studio. Jesus watches over this handsome young man on one of the most important days of his life. Gorgeous detail and rich color make this a stunning piece. Given as a gift, this will become a time cherished posession. The perfect gift for any first communicate!
Made of Resin and Stone Mix
Measures at 9.5"H 5.5"W 5"D