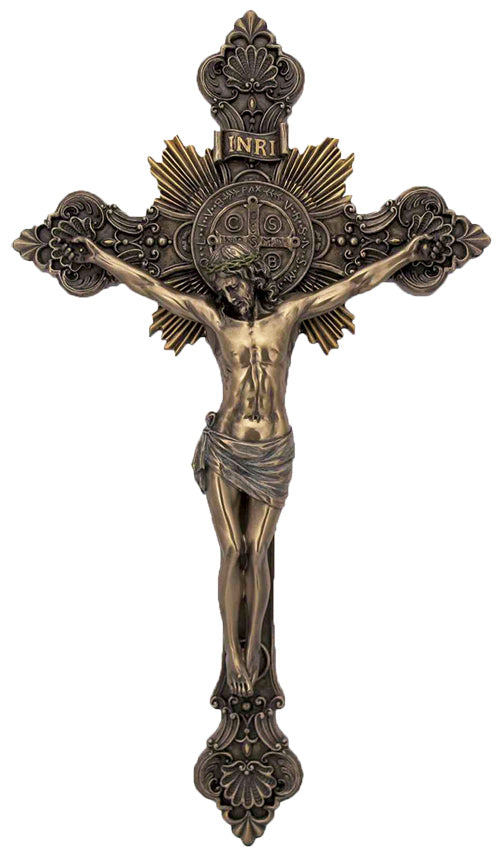 Saint Benedict Wall Crucifix Veronese Collection
Saint Benedict wall crucifix for home, church or chapel. Saint Benedict is known for protection. This cross is hand painted and from the Veronese Collection.Back side of St. Benedict medal shows on the back of the crucifix.
Saint Benedict :
He is the father of Western Monasticism, most monks still follow his rule. Living as a hermit when he founded his order, a raven with bread offers him sustenance. He holds the Abbot's staff. Jealous monks once tried to poison his wine; the snake of Satan is lurking in the chalice. The closed book is for mysterious teachings. Benedict was known for his supernatural gift of prophecy.
Made of resin and finished in cold cast brone

Measures at 7.75" inches tall