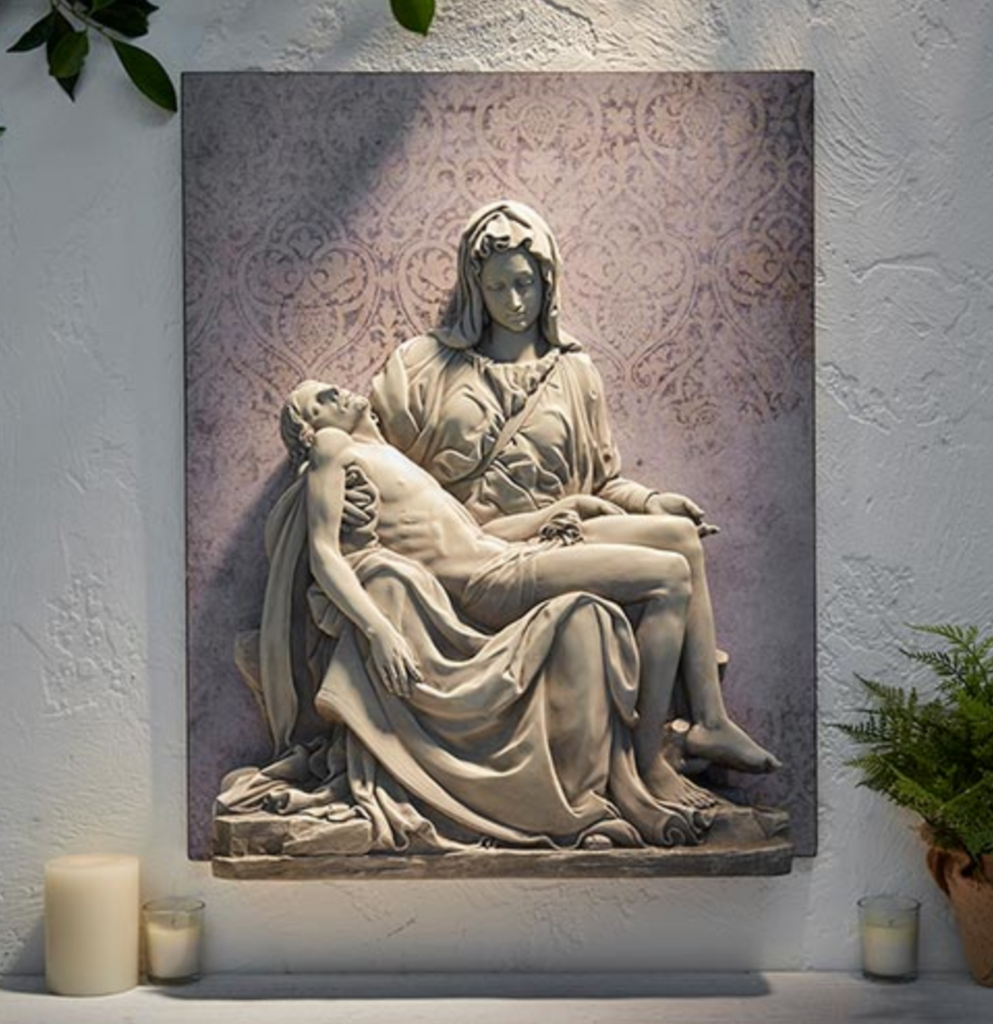 Pieta Garden Wall Plaque Large Size
Pieta Garden Wall Plaque Large Size
The Pieta Wall Plaque is an ideal outdoor feature, offering an attractive addition to any garden setting.
This exquisite plaque reflects the timeless beauty displayed in Michelangelo's original 15th-century sculpture. The serene statue, displaying the heartbroken tenderness of the Mother of Sorrows as she holds the body of her Son, is exquisitely sculpted in resin with a wooden back featuring a sawtooth hook. This poignant piece, which Michelangelo called the heart's image, will be a showcase devotional item in any home, garden, or church.
Material: Resin
Size: 21" x 26" x 5"