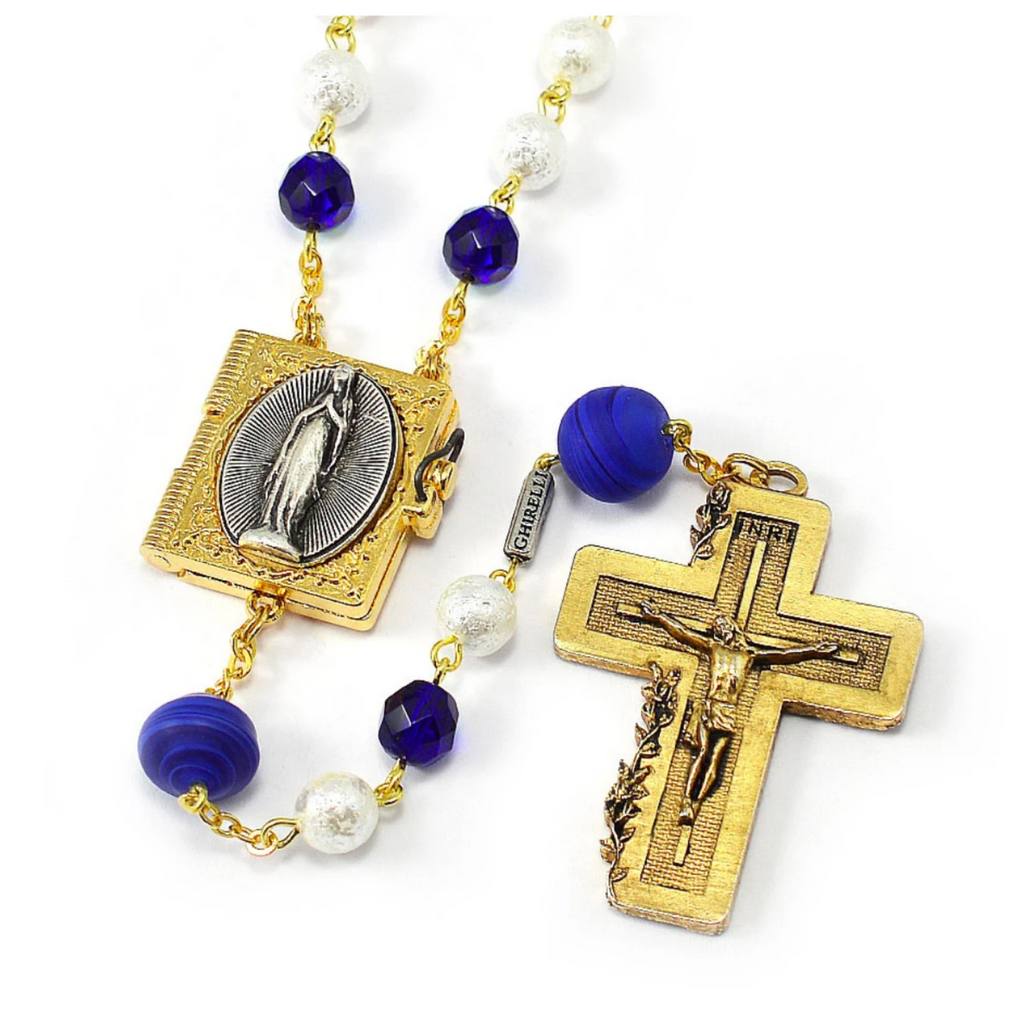 Lourdes Locket Murano Beads & Gold Rosary By Ghirelli
Lourdes Locket Murano Beads & Gold Rosary By Ghirelli
Beads: Bohemian glass 8 mm size and white color with ice effect. Faceted Bohemian glass in 8 mm size and blue color with Aurora Borealis effect. Genuine Blown Murano glass in 10 mm size and satin blue color vein-effect
Crucifix: A unique masterpiece dedicated to Mary, appearing at the foot of the Cross. The elegant embroidery of lilies symbolizes the purity of the Immaculate Conception.
Centerpiece: An exclusive Ghirelli design. In the shape of a booklet containing actual pages with the texts of the four "Mysteries of the Holy Rosary". Original finish in two shades
Finish: Antique gold. Centerpiece in antique gold and antique silver
Style: Classic
Signature: Ghirelli Branding Bar shows authenticity and Made In Italy Quality Assurance.