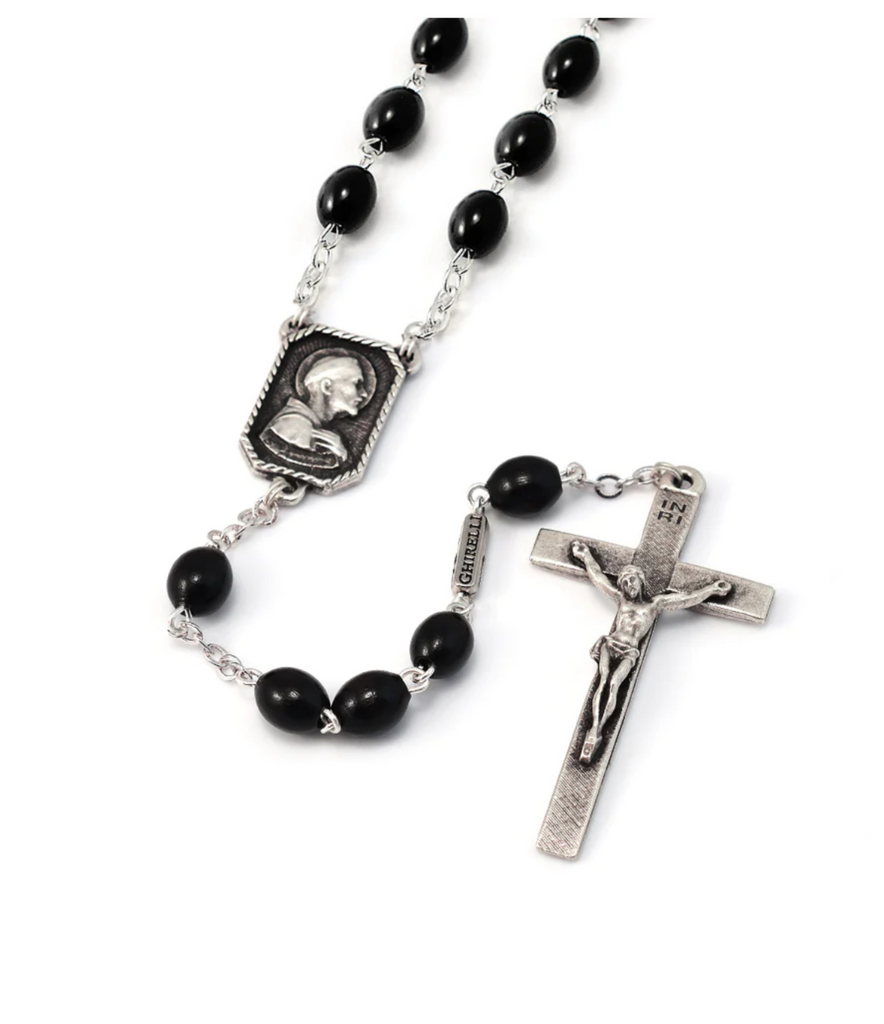 Saint Francis and Saint Clare of Assisi Rosary Black Wood & Silver By Ghirelli
Saint Francis and Saint Clare of Assisi Rosary Black Wood & Silver By Ghirelli
The perfect rosary for men.
Beads: Italian wooden rosary beads in 8x6 mm size.
Centerpiece: "Saint Francis of Assisi" with Saint Clare of Assisi on the reverse side.
Crucifix: With reeded-smooth double effect in antique silver plated finish.
Finish: Antique silver plated.
Signature: Ghirelli Branding Bar shows authenticity and Made In Italy Quality Assurance.