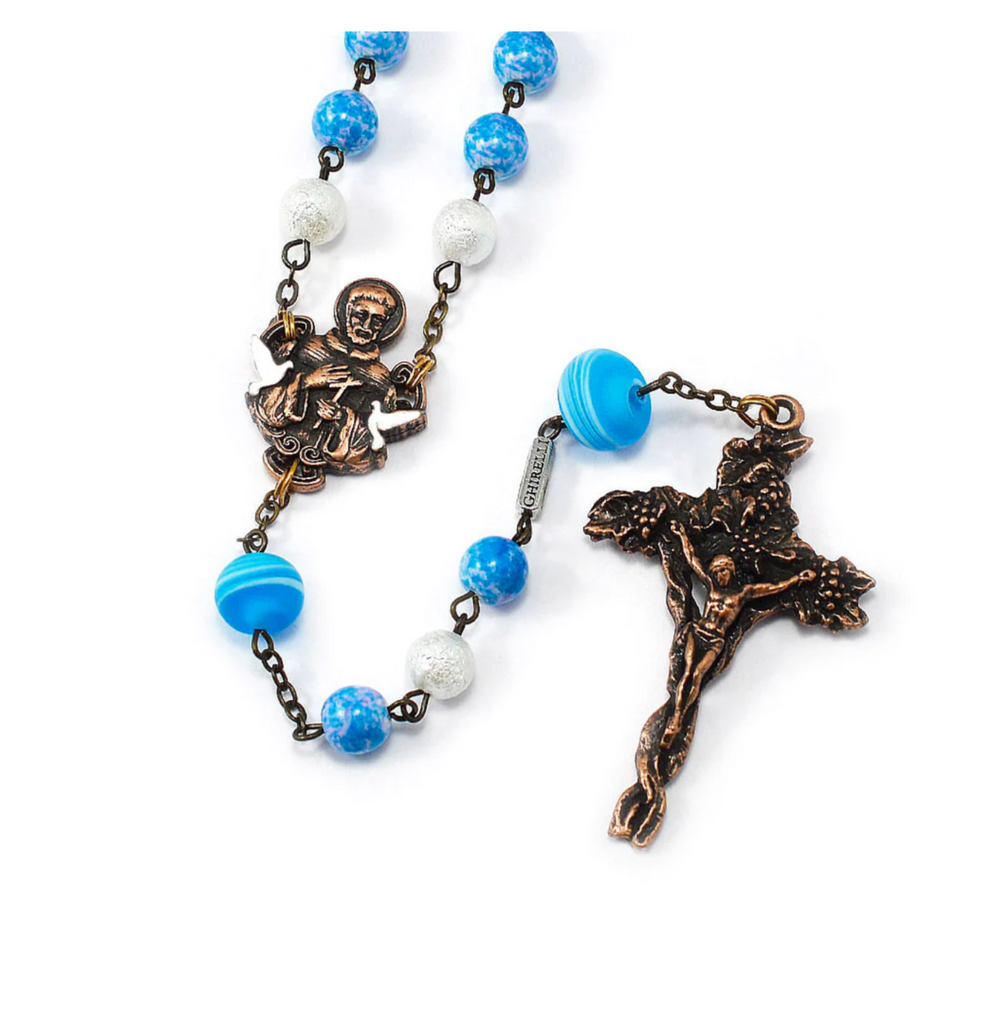 Saint Francis of Assisi Rosary with Murano Glass By Ghirelli
Saint Francis of Assisi Rosary with Murano Glass By Ghirelli
ntroducing a new and unique rosary design honoring one of the greatest and most beloved saints of the Church: the Saint Francis of Assisi Rosary, made with genuine Murano glass and available in antique copper finish that provides a rustic, natural look and feel synonymous with the holy saint.

Beads: Bohemian glass beads in 8 mm size and blue swirl color with a marble effect. With Bohemian glass beads in 8 mm size and white color with ice/frosted effect. Accented with Genuine Murano blown glass in 10 mm size and blue color veined-effect satin finish
Crucifix: Inspired by the Gospel passage: "I am the vine, you are the branches." (Jn 15:5). An ornate grape vine composed of highly detailed grape clusters and leaves, in the shape of a single cross
Centerpiece: Inspired by events associated with St. Francis and his love and protection of all animals, and especially with his communication of the the birds of the sky, the Centerpiece is a masterpiece unique in its simplicity. The Portiuncula, the little Chapel of Assisi, often frequented by St. Francis, in the image on the back.
Finish: Antique copper
Style: Classic
Details: Centerpiece with hand painted enamel by master decorators
Signature: Ghirelli Branding Bar shows authenticity and Made In Italy Quality Assurance.