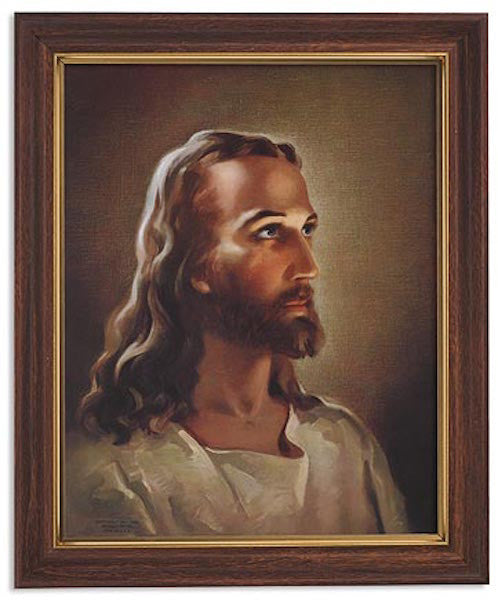 Head Of Jesus Print In Woodtone Frame With Glass By Sallman
Head of Jesus Print In wood tone Frame With Glass.
By Artist Sallman
8" x 10" Print in wood tone Finish Frame
Hook to hang or easel back to set on table. Very beautiful and vibrant colors enhance the traditional Christian print.