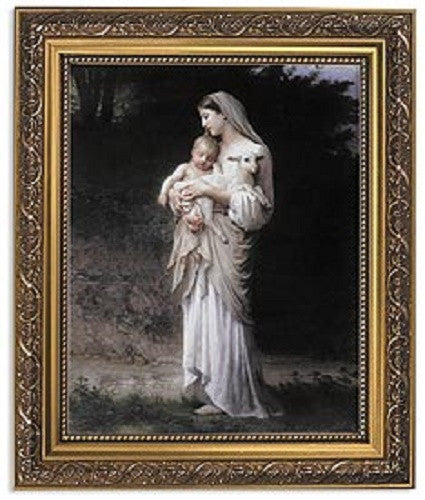 Madonna And Child Innocence Print By Artist Bouguereau
Madonna And Child Innocence Print By Artist Bouguereau
Artist William Bouguereau's ethereal paintings of the Madonna and angels are universally well known and loved, gracing homes across cultural and religious lines. His painting 'Innocence' depicts the Blessed Mother Mary holding her infant son Jesus Christ in one arm and a white lamb of innocence in the other.
This beautiful work of art will not only bring the master craftsmanship of the artist to your home, but will remind you of the love of our Savior, Jesus, and His mother Mary. A perfect gift for any Christian home.
Includes Easel Back and Metal Hangers for Wall Mounting.
Boxed
Measures 11" W x 13" H
Print Measures 8" x 10"