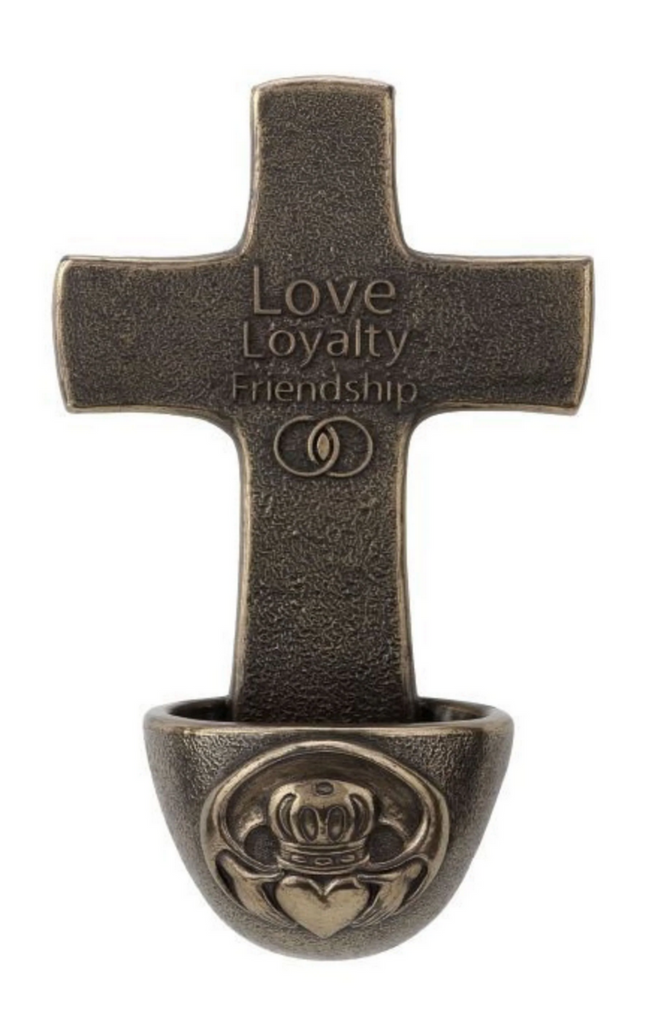 Love and Loyalty Genesis Claddagh Crucifixion Holy Water Font
Love and Loyalty Genesis Claddagh Crucifixion Holy Water Font 
Unlock love and loyalty for your family and friends with our Love and Loyalty Genesis Claddagh Crucifixion Holy Water Font. Designed for both practical and religious purposes, this elegant font adds a sense of beauty and faith to any room. Bring harmony and peace to your home and those you hold dearest with this powerful symbol of devotion and hope.
Measures 6.5 inch tall.
Made of resin and finished in cold cast bronze.