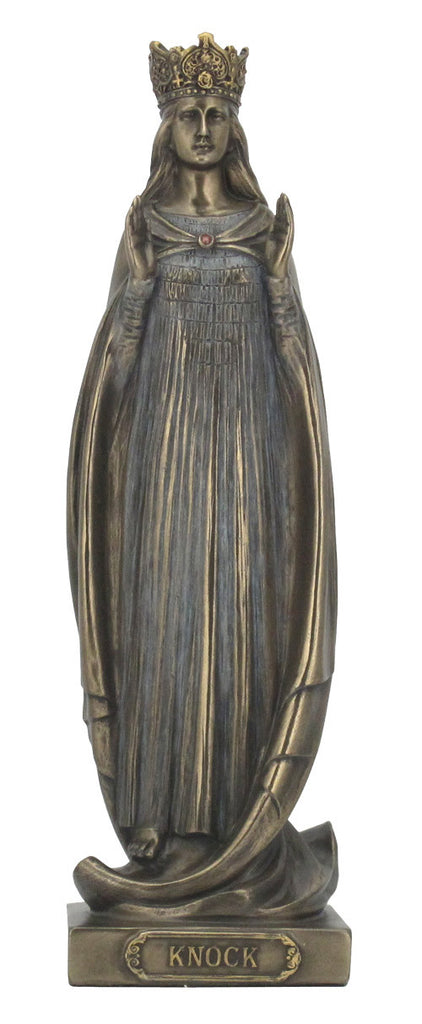 Our Lady Of Knock Irish Statue Veronese Collection
Our Lady Of Knock Irish Statue
Measures 8.5 inches tall
Made of resin and finished in a rich faux cold cast bronze to give the look and feel of real metal.
This statue is so beautiful in person and is perfect for anyone who is Irish.
Knock is a small town in County Mayo, Ireland, but it received international fame after local people reported seeing the Virgin Mary, St. Joseph and St. John the Evangelist at their parish church on August 21, 1879. The Catholic Church has declared the visions trustworthy and in 1979 Pope John Paul II made a personal pilgrimage to Knock. Mother Teresa visited in 1993. Today, over one and a half million pilgrims visit the Knock Shrine every year.