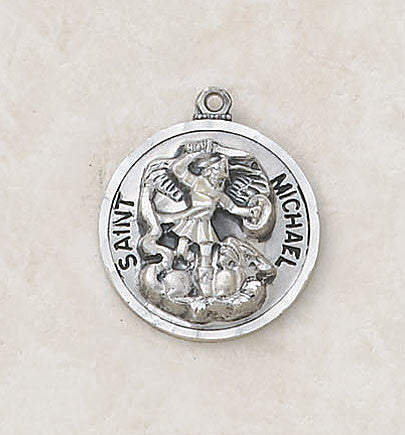 Saint Michael Archangel Medal On Chain Heritage Collection By Creed In USA
Saint Michael shield of protection medal comes on a chain. Saint Michael is known for his protection against harm or danger. St. Michael is one of the most beloved Saints in the Catholic faith due to his ongoing protection from harm and danger.
Material: Oxidized Silver 
Size: 7⁄/8" Dia, 24" L
Chain Many police, firemen and military love Saint Michael and wear the medal always.