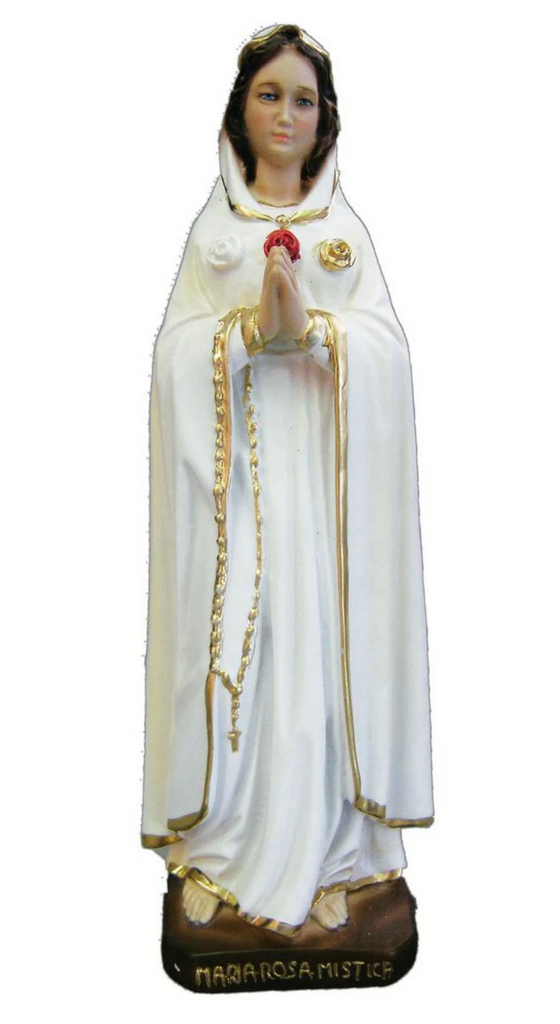 Madonna Rosa Mystica Statue Italy
Madonna Rosa Mystica statue made in Italy. Beautiful Mother Mary statue holding the mystical rose.

It was in 1531 that the Mother of God appeared to Juan Diego in Tepeyac Hill in Mexico and performed the miracle of the roses as proof to Bishop Zumarraga of her presence. Roses never grew on that rocky terrain, and certainly not in December.
Made in Italy
Made of Alabaster and Hand painted.
Measures 11.5" tall.