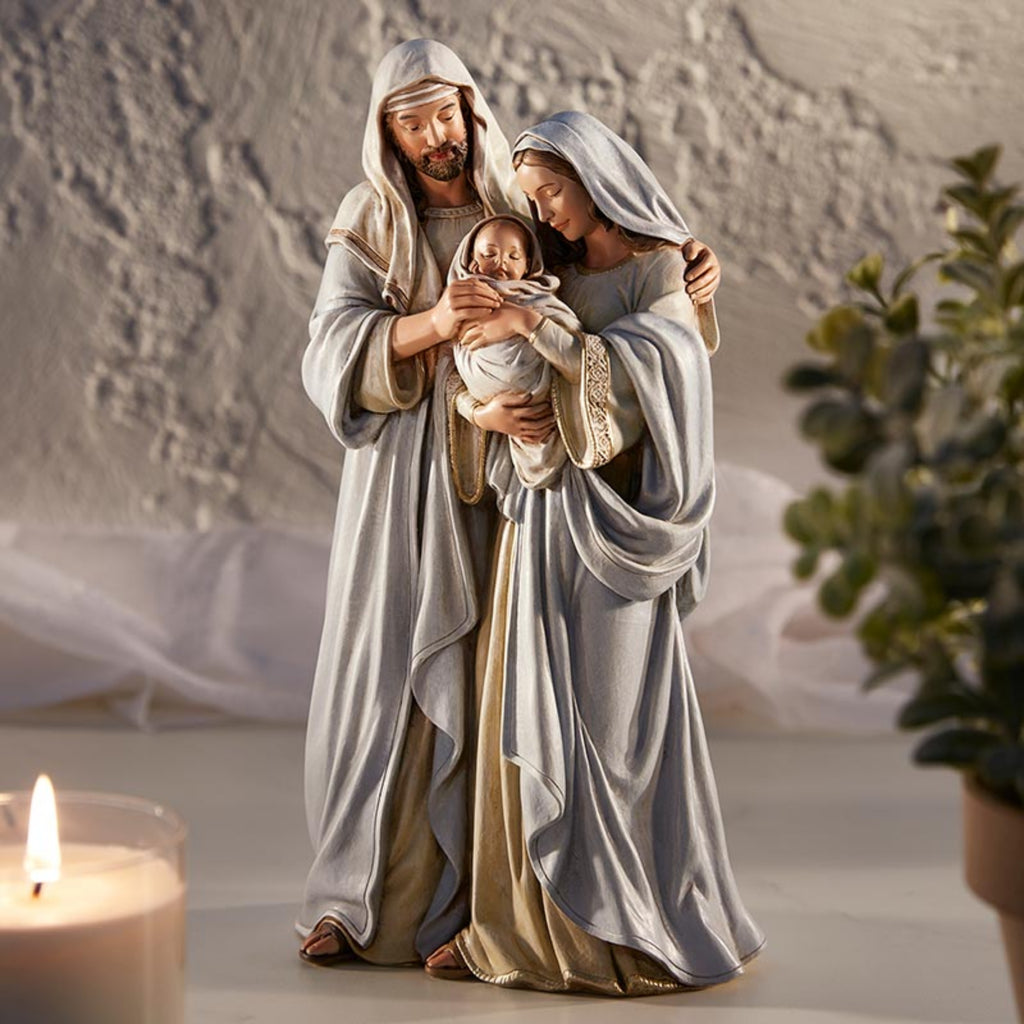 Adoring Holy Family Figure
Adoring Holy Family Figure. Perfect gift for family, friends, priest or pastor. Hand painted in soft colors.

A new take on a classic work of art, this piece was inspired by Bouguereau's L'Innocence. Masterfully interpreted by artist Michael Adams, our Innocence collection brilliantly illustrates the peace and love the world received at the birth of our Savior.
Material: Polyresin
Size: 12"
UPC: 195002172388

Collection: Avalon Gallery