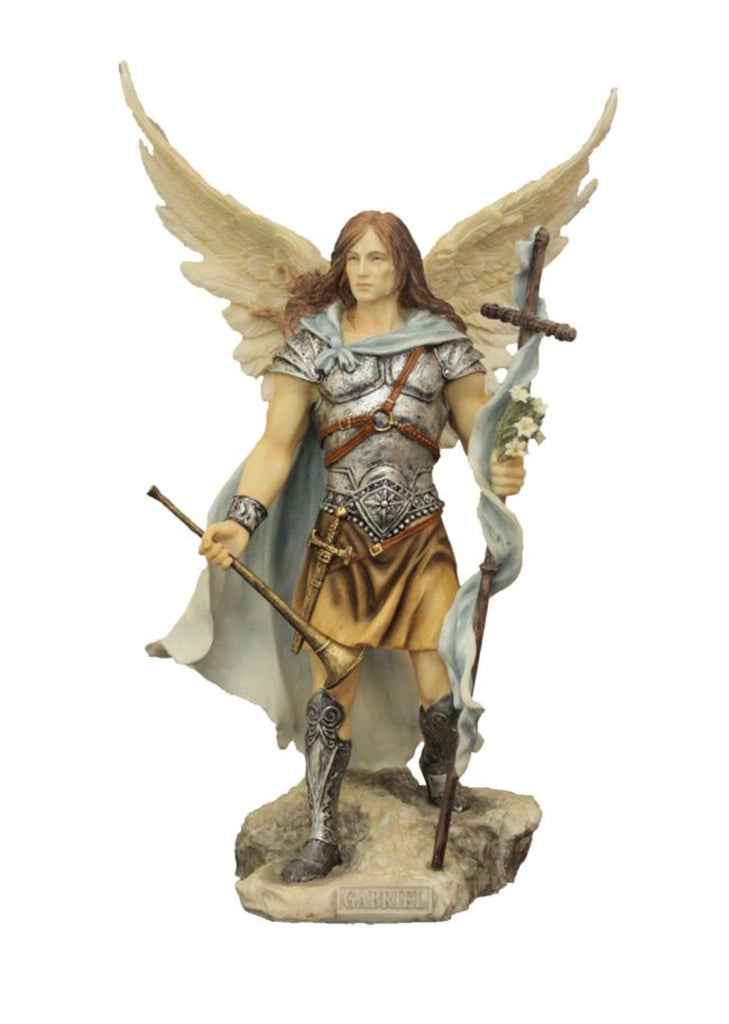 Archangel Gabriel Statue Hand Painted Veronese Collection
Archangel Gabriel was called the Angel of the Lord. The name Gabriel means man of God.

Gabriel is depicted holding a lily, which stands for a purity and truth. He is sometimes seen with an ink-well and quill, symbolizing his function as the heavenly communicator of the Word of God. He can also be seen holding a golden chalice strongly reminiscent of the Grail.
Feast day September 29
Veronese Collection
Made of resin  hand painted with the greatest of care.

Measures at 9" tall