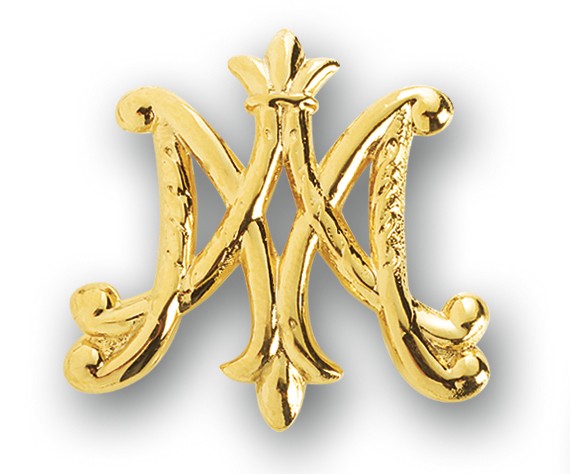 Ave Maria Brooch Pin Gold Over Sterling Silver Catholic Gift
Ave Maria Brooch Pin Gold Over Sterling Silver
Catholic Gift 1-1/4" Ave Maria Gold over Solid Sterling Silver "Ave Maria" Brooch Pin.
Deluxe Velour Gift Box Included.
Ave Maria was originally in Latin, but here is the English translation: Hail Mary, full of grace, the Lord is with thee, blessed art thou among women, and blessed is the fruit of thy womb, Jesus. Holy Mary, Mother of God, pray for us sinners, now and at the hour of our death.