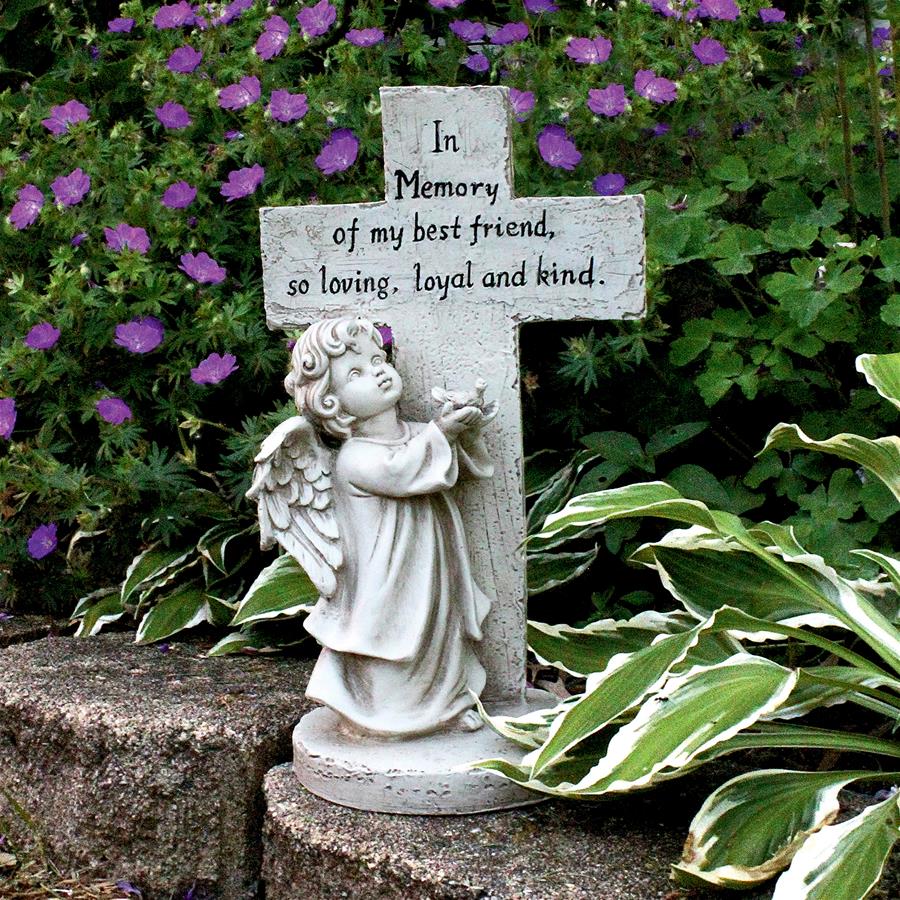 Best Friend Pet Angel Memorial Statue
Best Friend Pet Angel Memorial Statue
Our beloved pets are family and so very special to us. So that we never, ever forget the soft snuggles and wet noses of those beloved fur babies that have crossed the rainbow bridge, this memento for home or garden helps us celebrate our furry best friends.
Sculpted with an angel statue and a meditation cross with a beautifully heartfelt saying, this angelic collectible keepsake is cast in quality designer resin with a two-tone, distressed faux stone finish. To comfort your own family or another who has lost a kitty, canine or another of God's animals, this unique remembrance will be a touching gift.
Measures 7" Wx5½" Dx12½" H. 2 lbs.