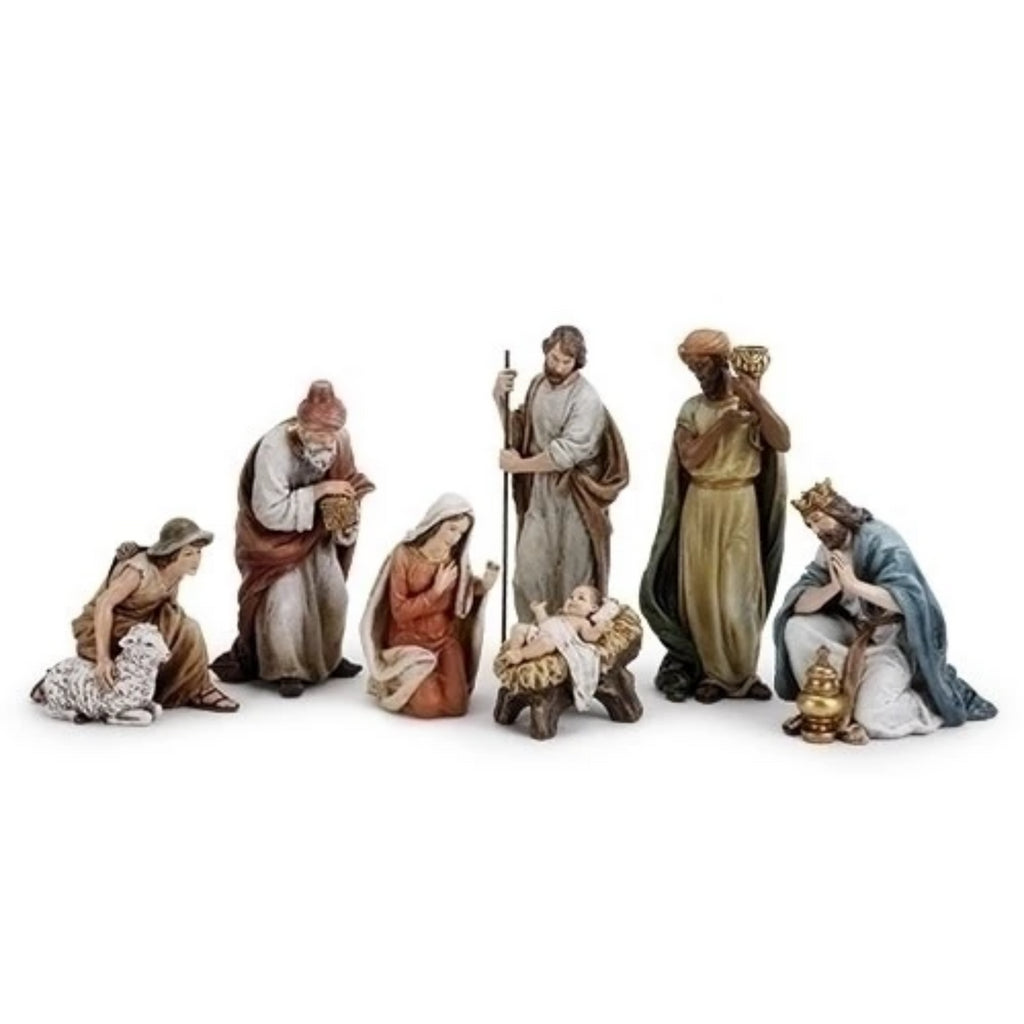 Christmas Nativity Scene With Shepherds 7 Piece Set
Christmas Nativity Scene With Shepherds
7 Piece Set
Made of resin stone mixture and hand painted
High quality gift to be treasured for years to come.
Measures 9.5"H 23.5"W 3.5"D

Lord,
bless all who look upon this manger;
may it remind us of the humble birth of Jesus,
and raise our thoughts to him,
who is God with us and Savior of all,
and who lives and reigns forever and ever.
  Amen.