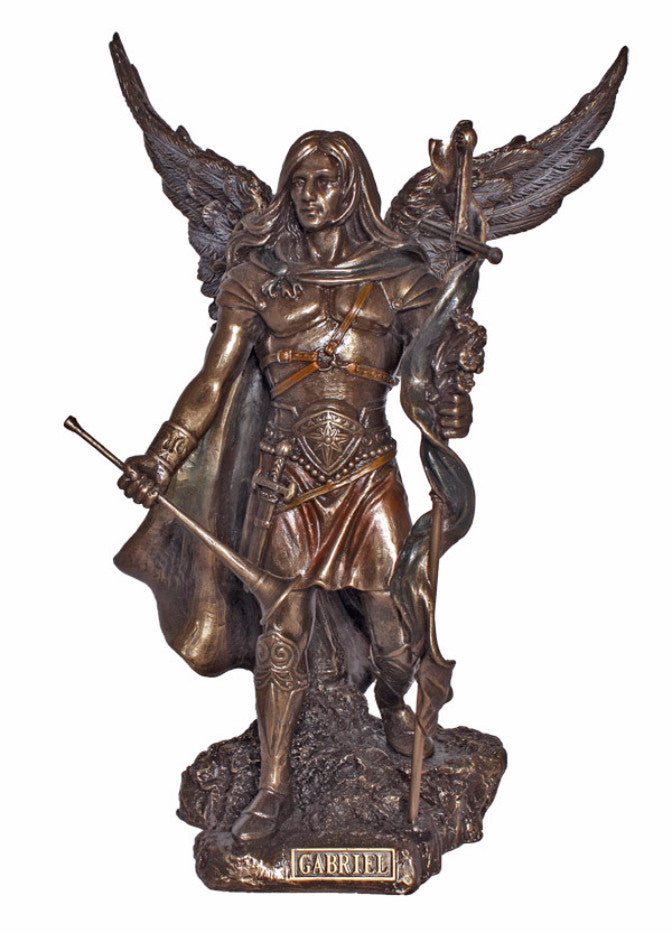 Archangel Gabriel Statue Bronze Style Veronese Collection
Archangel Gabriel was called the Angel of the Lord. The name Gabriel means man of God.

Gabriel is depicted holding a lily, which stands for a purity and truth. He is sometimes seen with an ink-well and quill, symbolizing his function as the heavenly communicator of the Word of God. He can also be seen holding a golden chalice strongly reminiscent of the Grail.
Feast day September 29
Veronese Collection
Made of resin and finished in faux bronze style to give the rich look and feel of metal. Hand painted gold accent colors to enhance the beauty of this statue.
Measures at 9" tall