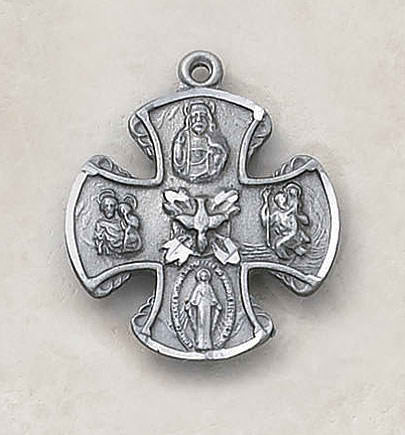 Four Way Medal Cross On Chain Heritage Collection By Creed In USA
Four Way Cross Pendant On Chain. Lovely gift for any Catholic person. Back reads I am catholic call priest.

Material: Oxidized Silver
Size: 1 1⁄4" H, 24" L Chain
We invite you to experience these rich, handcrafted metal treasures with genuine rhodium-plated chains, beautifully gift boxed.
THE FOUR WAY MEDAL - One of the most popular types of religious medals is commonly known as the Four-Way Medal . This one medal combines the bulk of four or five medals into one convenient piece. Individually the medals would be heavy to wear and costly to buy, but together they form a simply beautiful pendant.