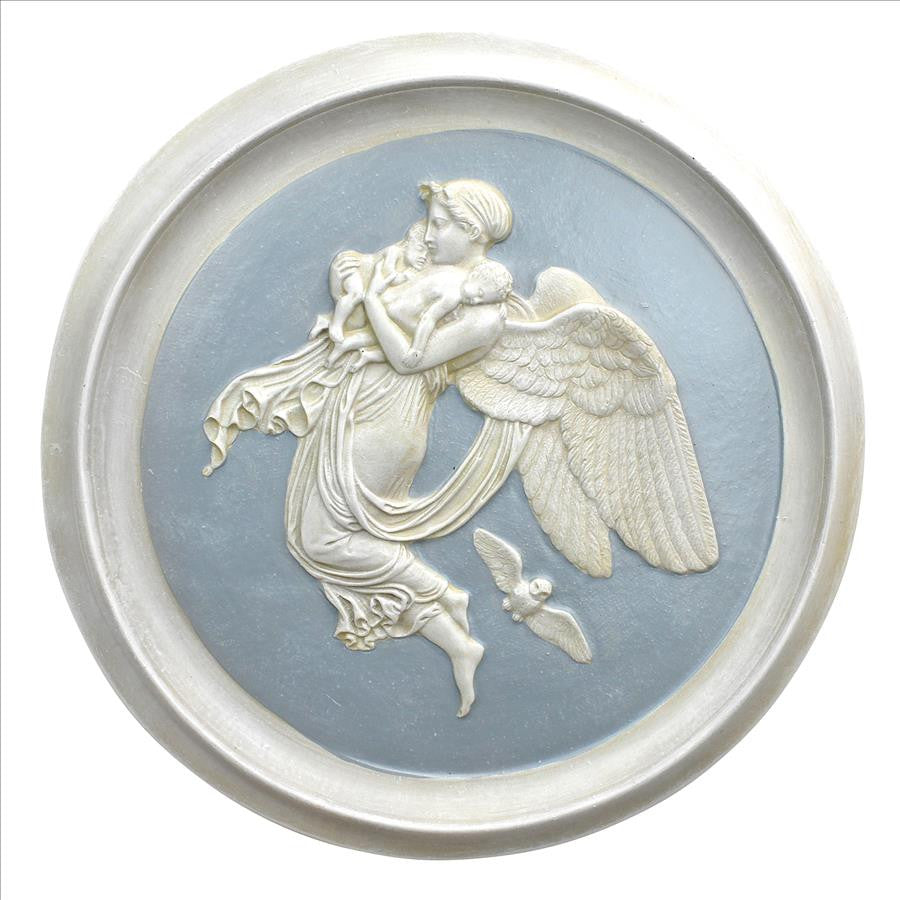 Night Angel Roundel Wall Plaque
 Night Angel Roundel Wall Plaque 
Beautiful angel plaque holding two infants in her arms. This plaque has an antique look and feel. The perfect gift for any angel lover or for any vintage style decor. A very touching and exquisite gift.
The angel of the Night gently ushers in the allegories of Sleep and Death in this well-known roundel by Danish artist
Measures 12"Dia.x1"D. 3 lbs.