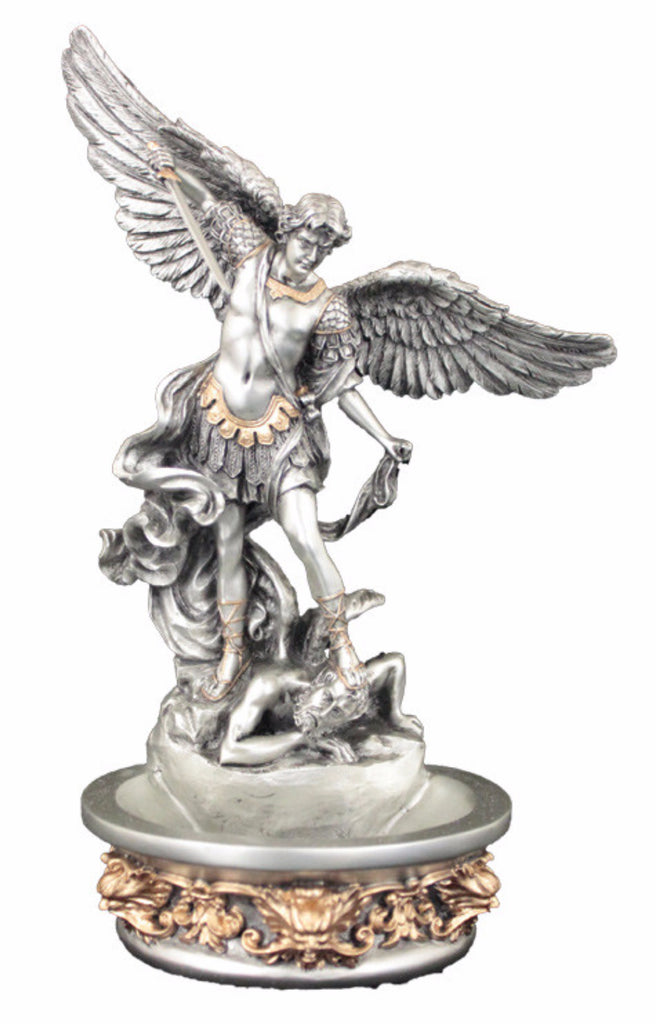 Saint Michael Holy Water Font For Table Or Wall Pewter Style with Gold Highlights Veronese Collection
Saint Michael Holy Water Font for table or wall. This font is very elegant and special. The colors are pewter and then finished with gold highlights to enhance the beauty of the font.
Saint Michael amazing Holy water font is perfect for any church, chapel or prayer room. Saint Michael is known for protection against harm or danger. Best quality gift to last a lifetime. Hand painted with attention to details.
A beautiful St. Michael Font from the Veronese Collection 
Measures 8" tall