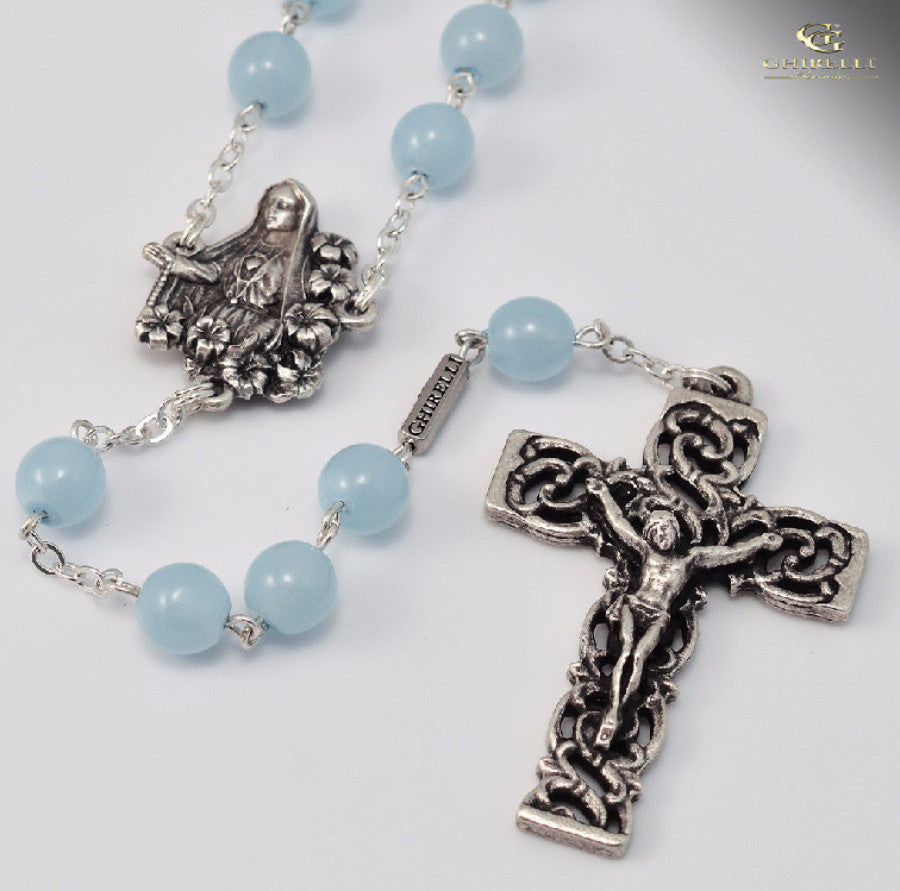 Fatima Silver Plated 8mm Bohemian Glass Rosary By Ghirelli
Fatima silver plated Rosary, 8 mm Bohemian glass beads, "Immaculate Heart" Centerpiece and Gothic style Crucifix, © Ghirelli. 8 mm Bohemian n glass beads in new pastel colors. Silver plated finish with Ghirelli brand plate. Centerpiece featuring three-dimensional Immaculate Conception Heart among lilies, symbols of purity, antique silver plated finish.
Gothic style crucifix in antique silver plated finish.
Box: Venezia.
Rosary 23"
Crucifix 2"