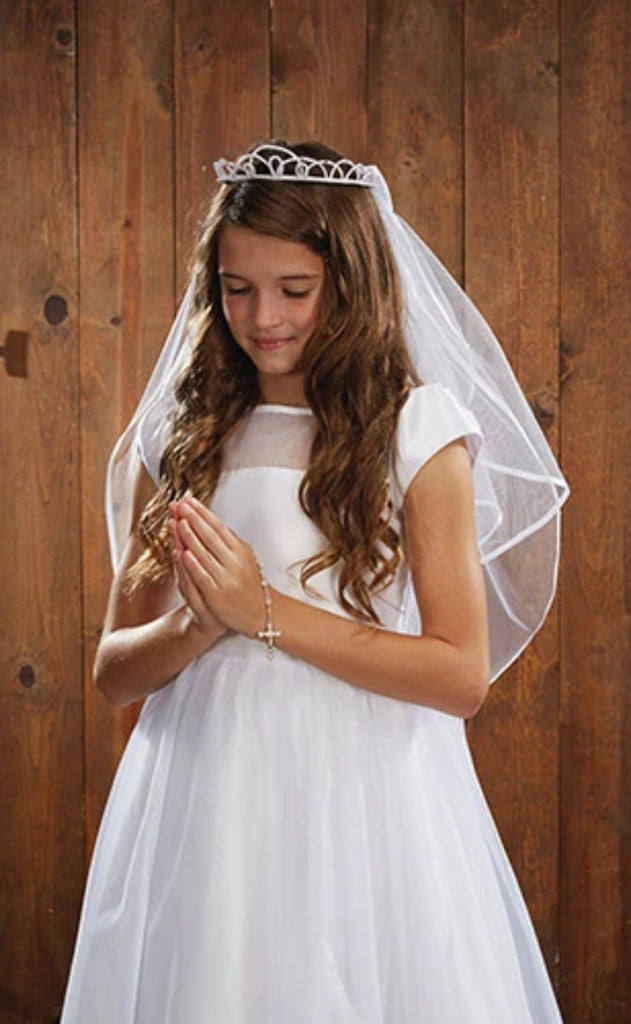 First Communion Girls White Pearl Tiara Veil
First Communion Girls White Pearl Tiara Veil
Designed to create an especially memorable day, these unique First Communion Veils are sure to please. Finely crafted of the softest tulle with satin trimmed edges and handcrafted embellishments, each comes in a gift box and is ready to wear. 
Made of Polyester -- 26 "L
Let not the partaking of Your Body, O Lord Jesus Christ, which I, though unworthy, presume to receive, turn to my judgment and condemnation; but through Your goodness, may it become a safeguard and an effective remedy, both of soul and body. Who live and reign with God the Father, in the unity of the Holy Spirit, God, world without end.
Amen.