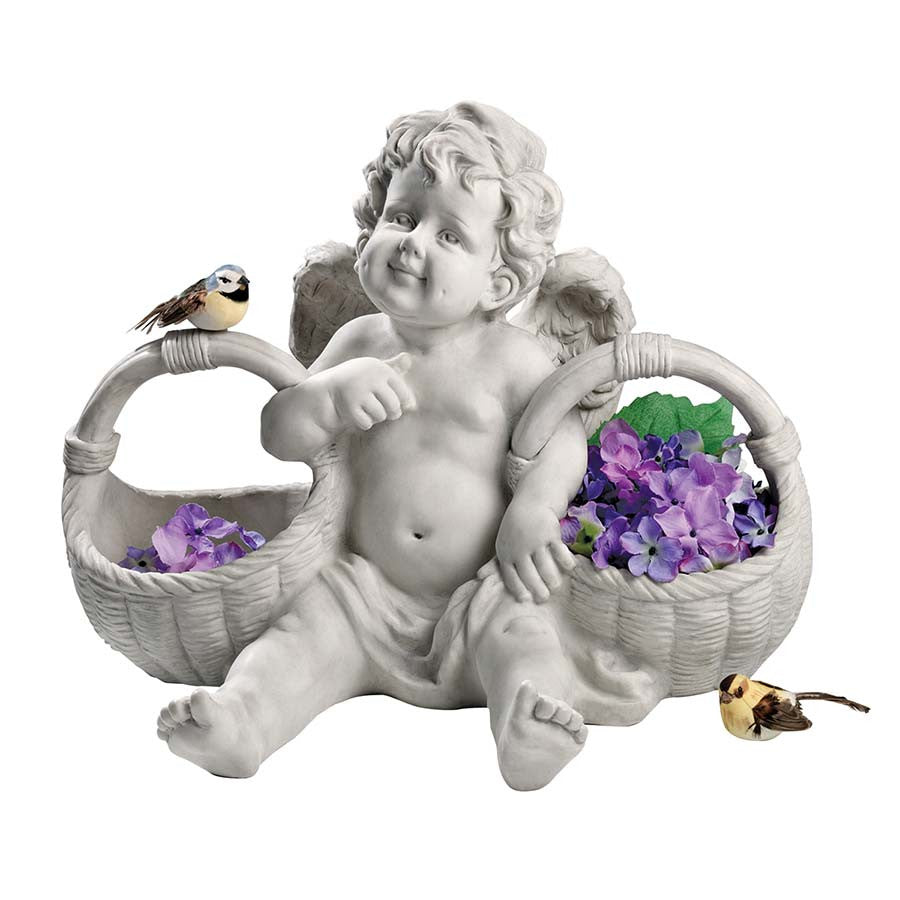 Garden Cherub With Two Baskets
Garden Cherub With Two Baskets - Perfect gift for Easter or spring time. Cute for a table centerpiece or for your favorite plant.
Perfect for housewarming gift. 
Let our baby angel sculpture offer up your garden's bounty or serve the treats at a bridal or baby shower! Amazingly detailed from her curly locks to the weave on her basket, our Design Toscano chubby cherub figurine is cast in quality designer resin with an antique stone finish. This heavenly angel statue makes a great garden cherub but is equally at home in bedroom or boudoir.
Measures 16"W x 11;"Dx12"H. 4 lbs.
*Birds and flowers are not included.