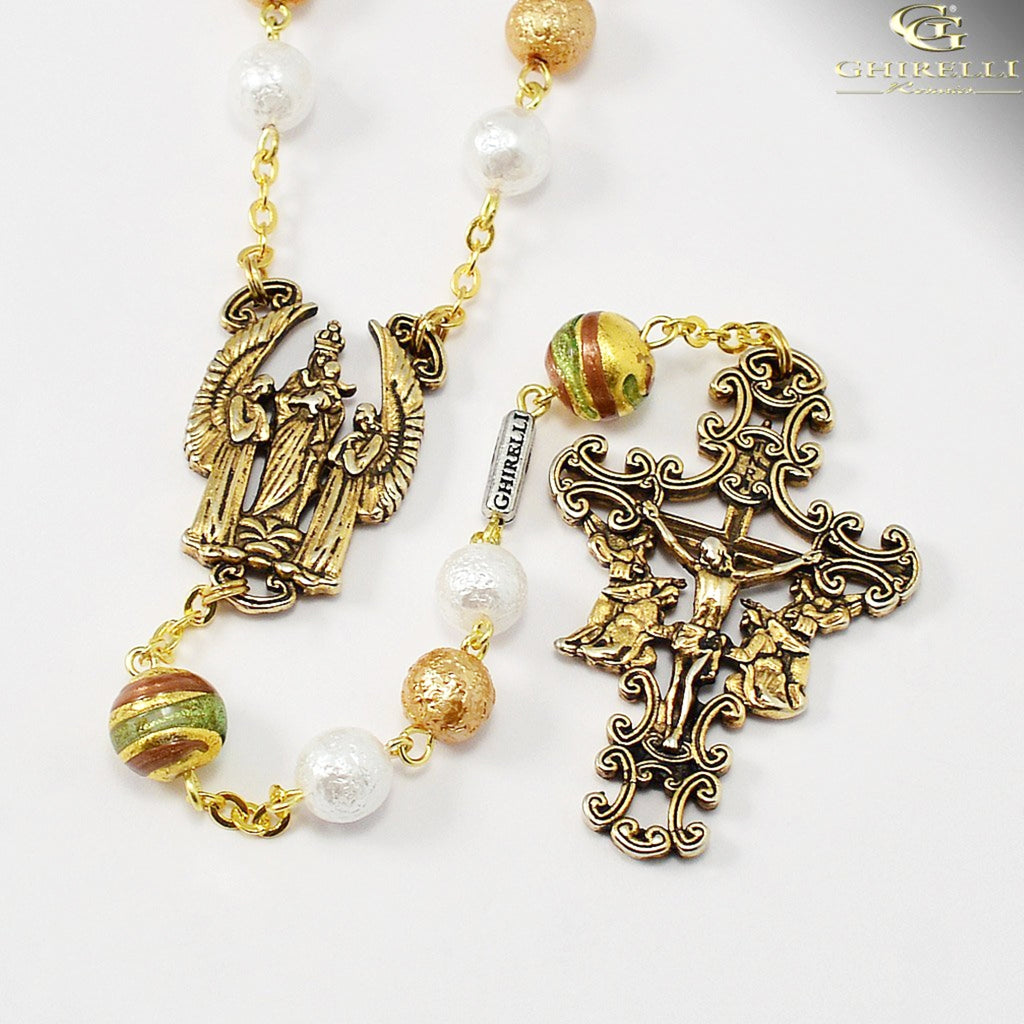 Holy Archangels Rosary by Ghirelli
Holy Archangels Rosary by Ghirelli
Another masterpiece rosary designed and made in Italy by premier rosary manufacturer Ghirelli.
Beads: Bohemian glass beads in 8 mm size, in gold and white colors and an ice/frosted effect. Accented with hand-decorated 8mm Lumen Beads.
Crucifix: inspired by the presence of the Angels beside Jesus on the Cross
Centerpiece: Mary Most Holy with the Child Jesus in her arms, between two beautiful Angels gathered in veneration
Our Father medals/beads: Artistic bas-reliefs of the three Archangels: Raphael, Gabriel and Michael and a splendid Guardian Angel.
Finishing: Antique gold
Style: Baroque
Signature: Ghirelli Branding Bar shows authenticity and Made In Italy Quality Assurance.