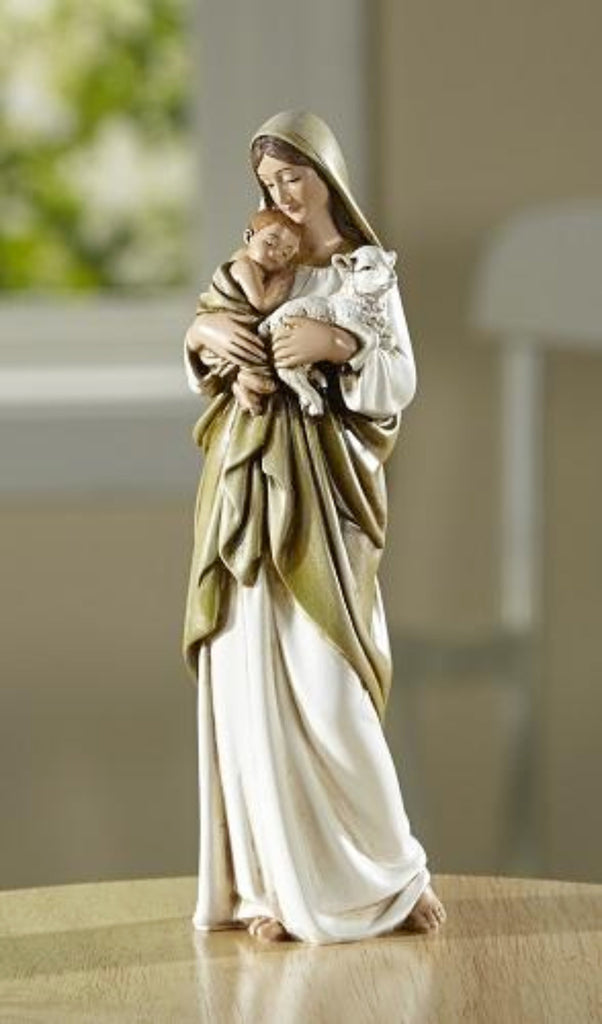 Madonna With Lamb Bouguereau Innocence Figurine
 Amazing figure of the Bouguereau Innocence Mary statue as interpreted by the artist Michael Adams. The statue looks and has the feel of a vintage statue. The Blessed Mother Mary holding an innocent lamb.
A truly beautiful image of Mary the Blessed Mother.
You will be purchasing one statue that measures 7 inches tall.
Measures : 7" tall
Materials : Resin and hand painted