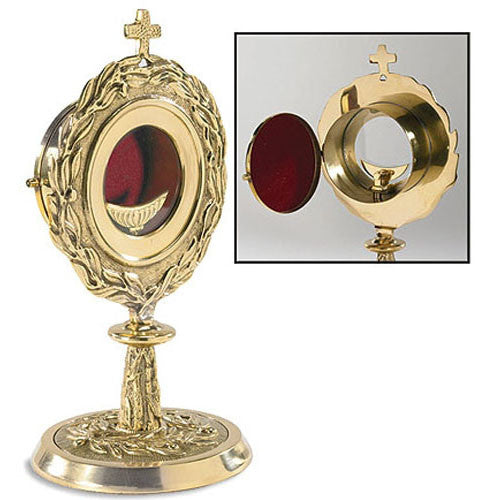 Monstrance With Removable Luna 24 Kt. Gold Plated
Ornate Monstrance with removable luna made with 24 kt. gold plating to bring out the beauty and shine.
A monstrance, also known as ostensorium, is the vessel used in Roman Catholic, Old Catholic and Anglican churches to display the consecrated Eucharistic host, during Eucharistic adoration or Benediction of the Blessed Sacrament.
This monstrance feature a hinged back door with a gold-plated removable luna on the inside. This feature allows you to use this item as a reliquary when the luna is removed and as a monstrance when the luna is in place.
Brass/24kt Gold Plate Measures at 5 3/4 x 11" H
*Please allow 7-14 days delivery for this special gift.