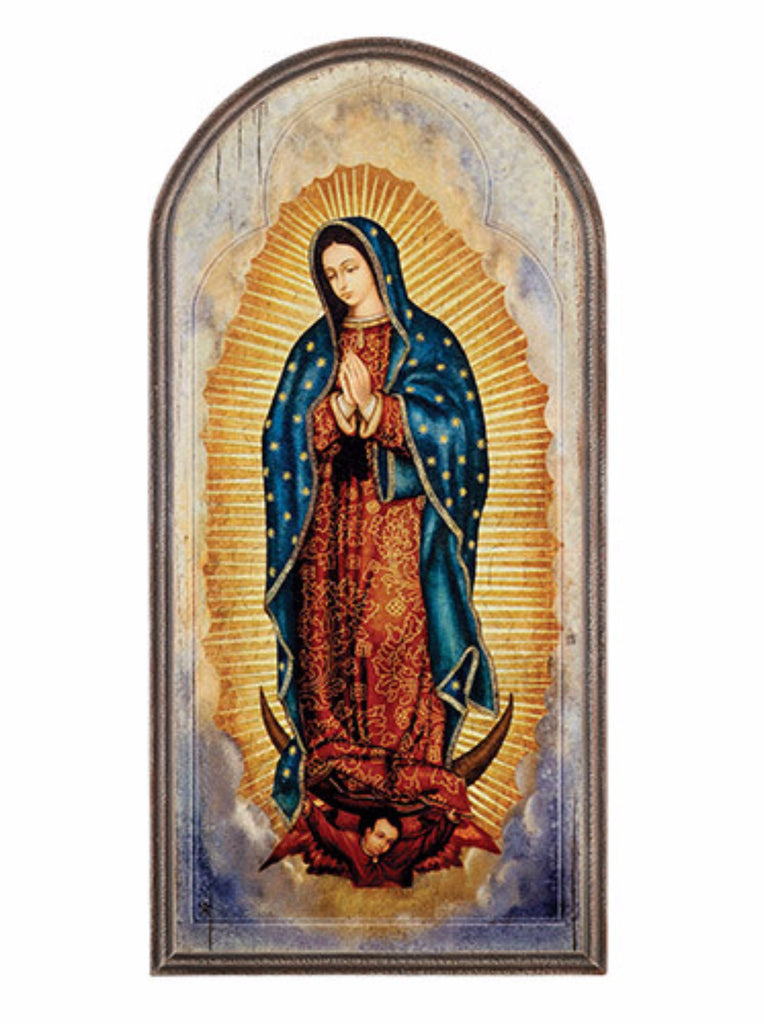 Our Lady of Guadalupe Arched Icon Wall Plaque By Marco Sevelli Large Size
Our Lady of Guadalupe Icon Wall Plaque Lovely Madonna arched wall plaque for home, chapel or prayer room. Wonderful gift for any Catholic person. The Blessed Mother is greatly loved and honored in most catholic homes.
Vintage look and feel.
Made of Wood
Measures 9" W x 15" H x .75" D