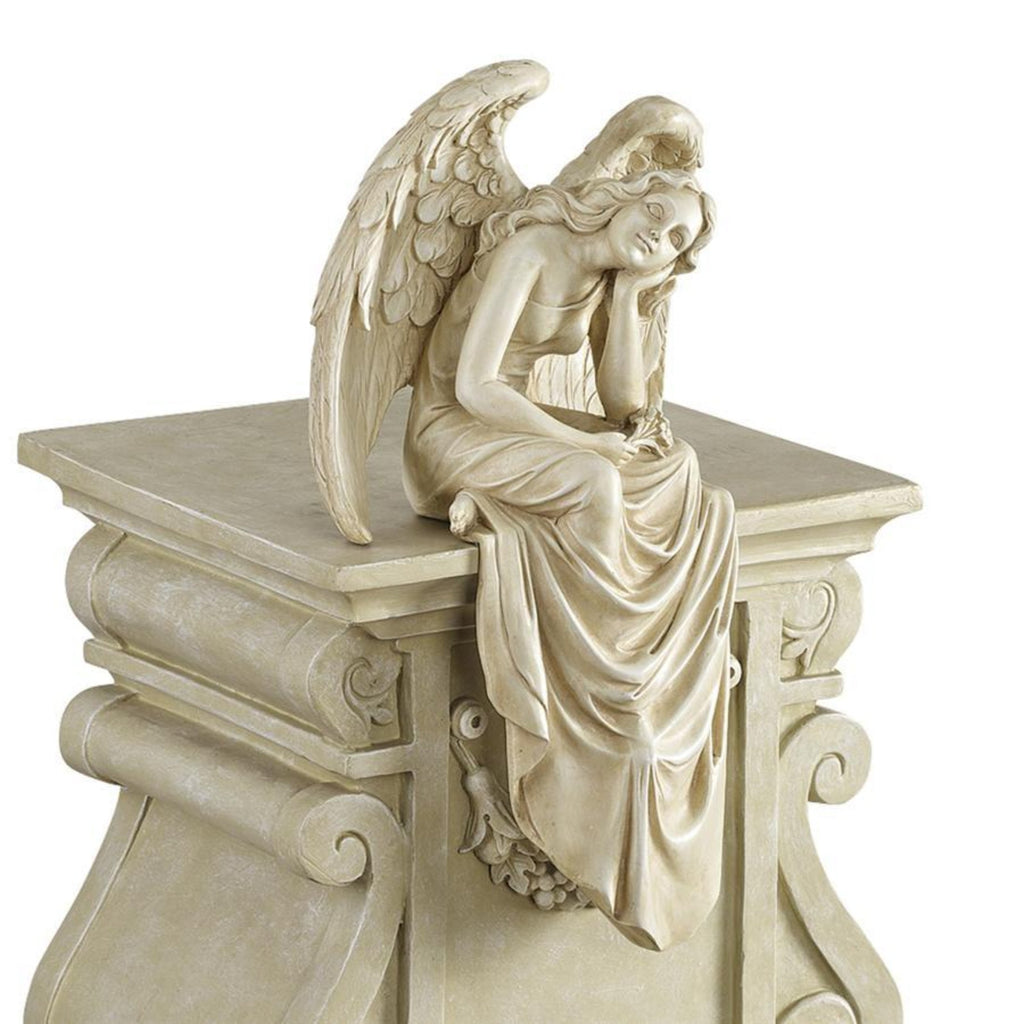 Resting Grace Seated Angel For Garden Statue
Resting Grace Seated Angel For Garden Statue
Place this peaceful angel on a bench, shelf or table to add grace and tranquility to any space.
Inspired by the 1885 original sculpture by artist Giulio Monterverde (1837-1917), in Cimitero Del Verano, Rome
If contemplation is an art, then this peaceful angel is a masterpiece! Resting, head in hand, she is easy to admire - from her feathered wings to the dainty toes peeking from beneath the folds of her exquisitely sculpted gown. Cast in quality designer resin and finished in faux stone, this fine sculpt is an investment in classic art whether she sits atop a garden wall or is perched on a sunny window ledge.
Measures

8½"Wx6"Dx15"H. 3 lbs.
* Base not included