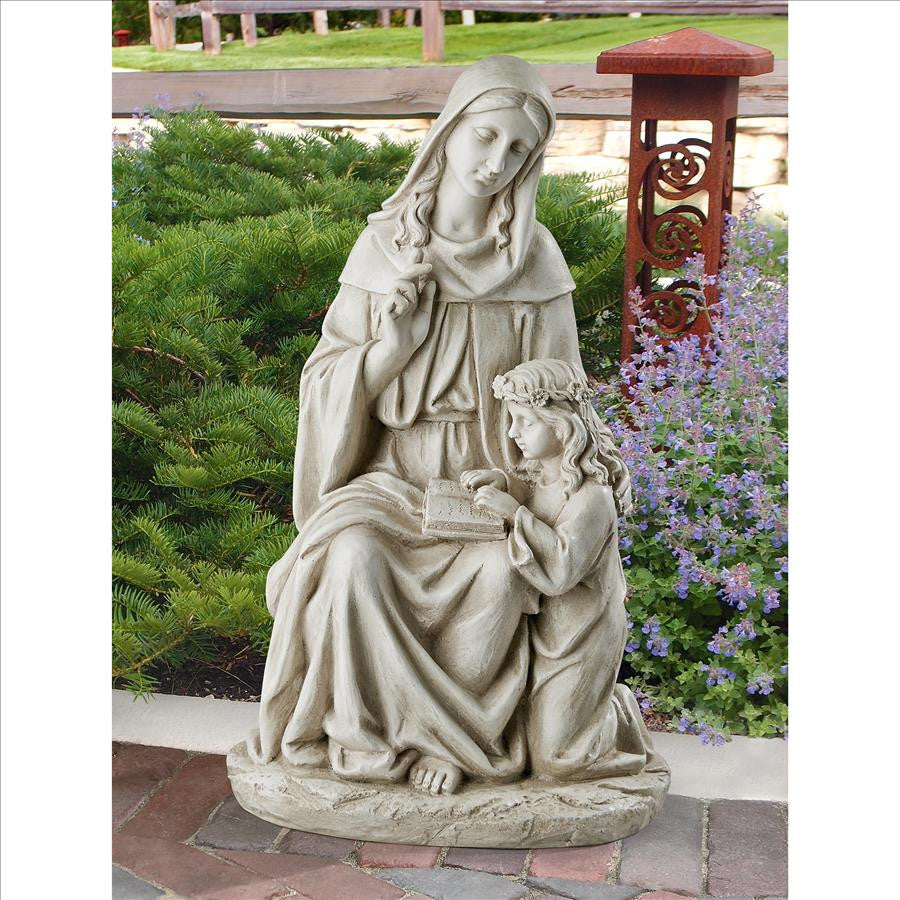 Saint Anne With Mary As Child Garden Statue
Saint Anne With Mary As Child Garden Statue
St. Ann is the Mother Of Mary and the grandmother of Jesus. Patron saint for children, expectant mothers, grandmothers and the poor.
In this endearing statue, St. Anne tutors the most blessed of all women at her knee, the young virgin girl who would grow to become the mother of the Lord Jesus. With sweet tenderness in faithfully teaching bible scripture to a young Mary, St. Anne exemplifies how God grows miracles from even the most seemingly simple daily work put before us. St. Anne in this Holy Family garden statue will lend her grace to any spot of quiet meditation.
 Toscano exclusive sacred garden statue is captured in quality designer resin with an antique stone finish.
Measures 13"W x10"D x 23 1/2;"H. 8 lb.