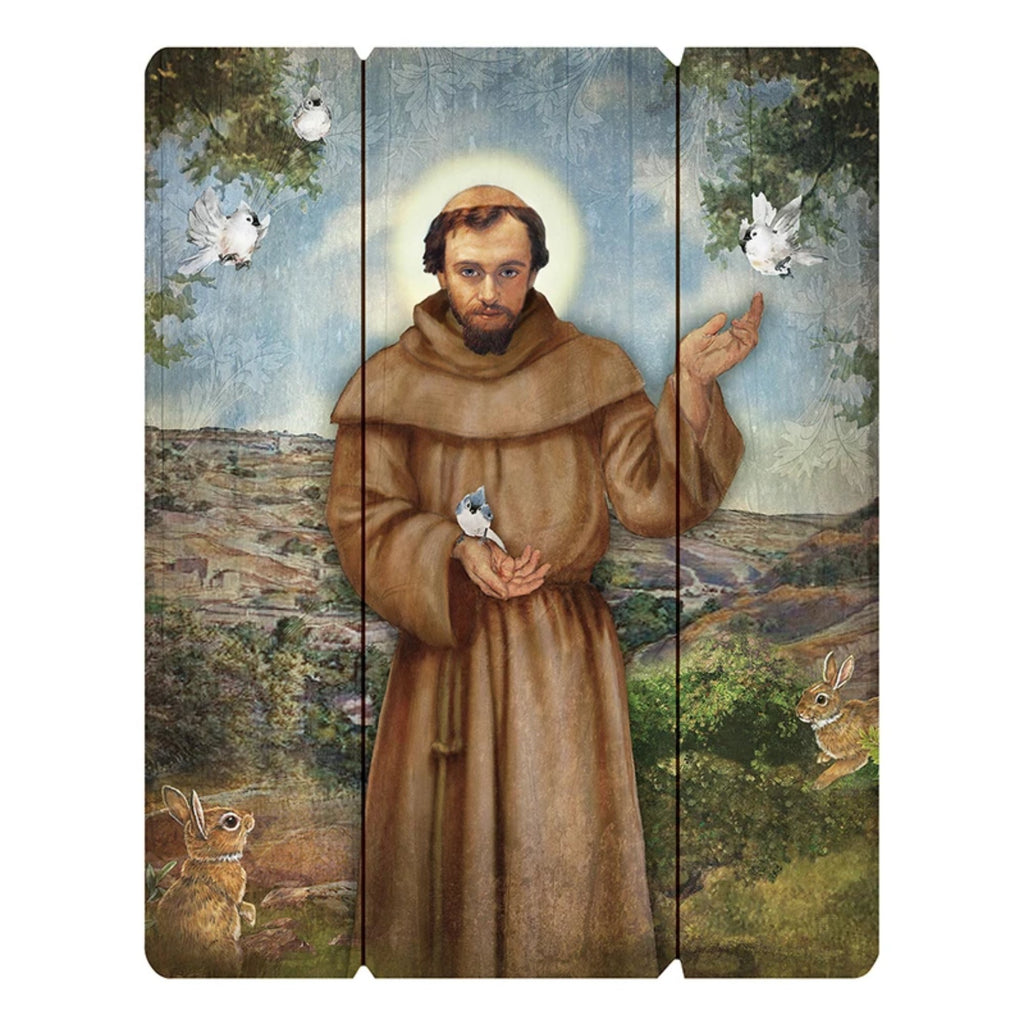 Saint Francis Wood Pallet Sign
Popular new Saint Francis wall plaque.
This Wood Pallet Sign features beautiful artwork by Michael Adams design and is great for home décor and also is a great way to remember the Saint.
Made of Wood
Measures 12" W x 15" H x .75" D
St. Francis quote : Start by doing what's necessary; then do what's possible; and suddenly you are doing the impossible.