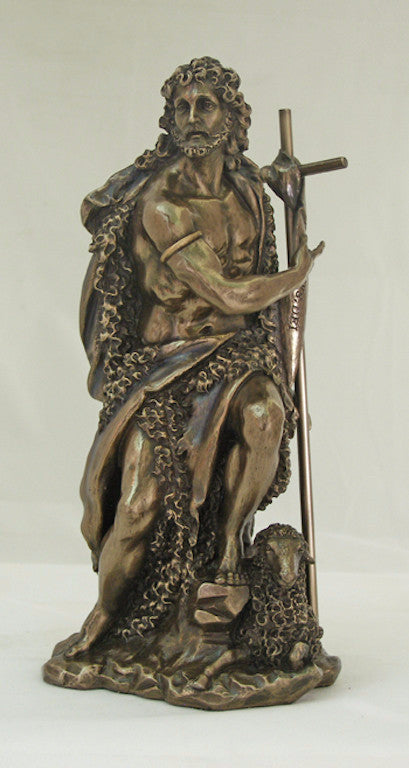 Saint John The Baptist Statue Veronese Collection
Saint John The Baptist Statue Veronese Collection
Saint John the baptist is known for his baptising of Jesus Christ.  When John baptized Jesus it has been said that the heavens opened up and the Holy Spirit Dove was seen.
Feast day : June 24th 
Made of resin and a rich faux cold cast bronze to give the rich look and feel of metal. Very high quality gift that is new in box.
Veronese Collection
Measures 9.5 inches tall