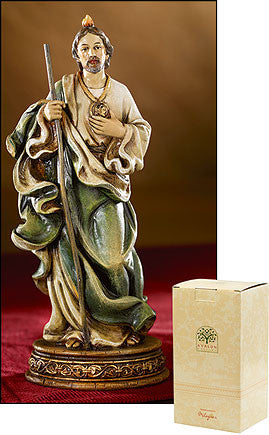 Saint Jude the Miracle worker Statue
Saint Jude the Miracle worker Statue These striking figures were inspired in the carving style and in the color tones by the old masters of northern Italy, where the crafting of sacred art and sculpture is a way of life.
The beautiful faces, traditional colors, and the marvelous attention to detail will capture the buyer's heart. Jude was one of the Twelve Apostles of Jesus.
Saint Jude is generally identified with Thaddeus, and is also variously called Jude of James, Jude Thaddaeus, Judas Thaddaeus or Lebbaeus.
Each is securely but elegantly packaged in a Bellavista gift box. Resin -- 6.75" H