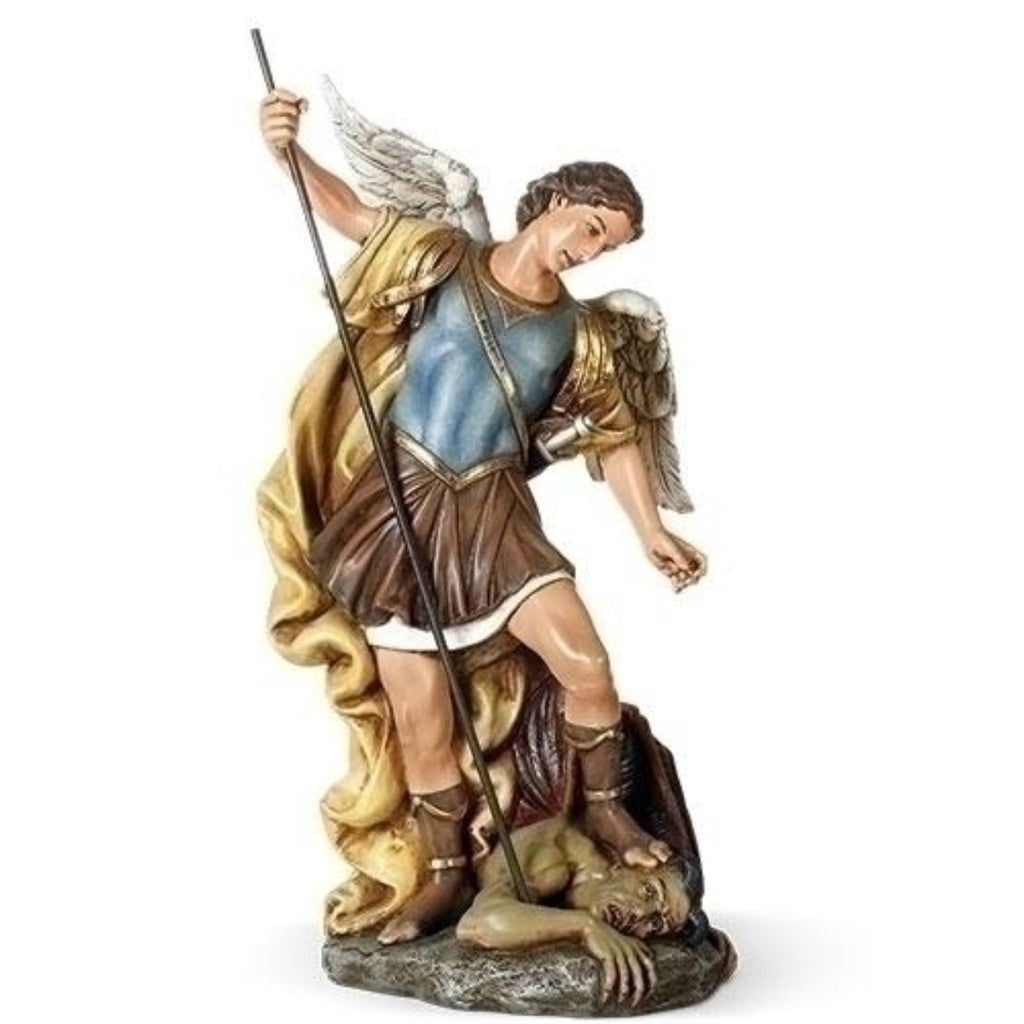 Saint Michael Archangel Statue
The Archangel Saint Michael Statue From Joseph Studio
Amazing large size statue for church, chapel, prayer room or home.
Made of resin and stone mixture.
Measures 15.5 inches tall
Saint Michael is the Patron Saint of Protection and a beloved Saint of First Responders, Firemen, Police, and Military.
Gorgeous hand-painted statue of St. Michael from the Barcelona Collection. Inspired by Spanish Artisans, this statue has exquisite attention to detail, bold, rich color.