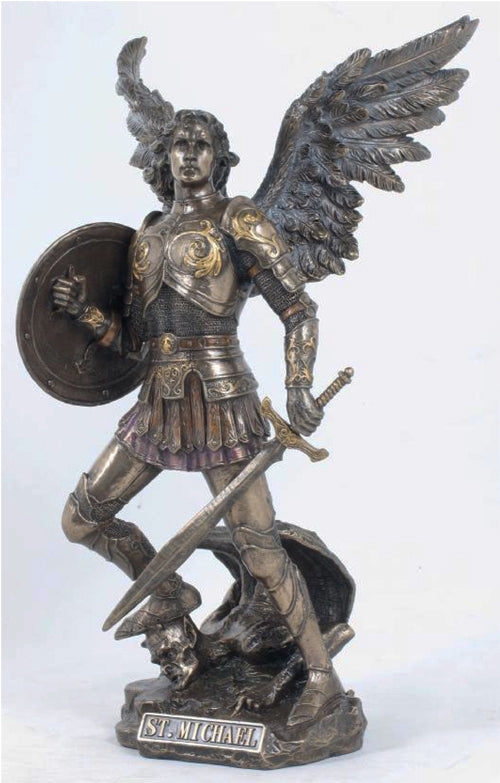 Saint Michael Fighting Satan Bronze Style Statue Veronese Collection
Arch Saint Michael The Protector Statue
From the Veronese Collection.
Made of resin and finished in cold cast bronze.

Measures 12.75 inches tall
Archangel Saint Michael is the patron saint known to protect people from harm or danger. He is the patron saint of police and military. Saint Michael wonderful for anyone who has a dangerous occupation. Michael is one of the most popular saints in the Catholic faith and loved also by many Christians as well.