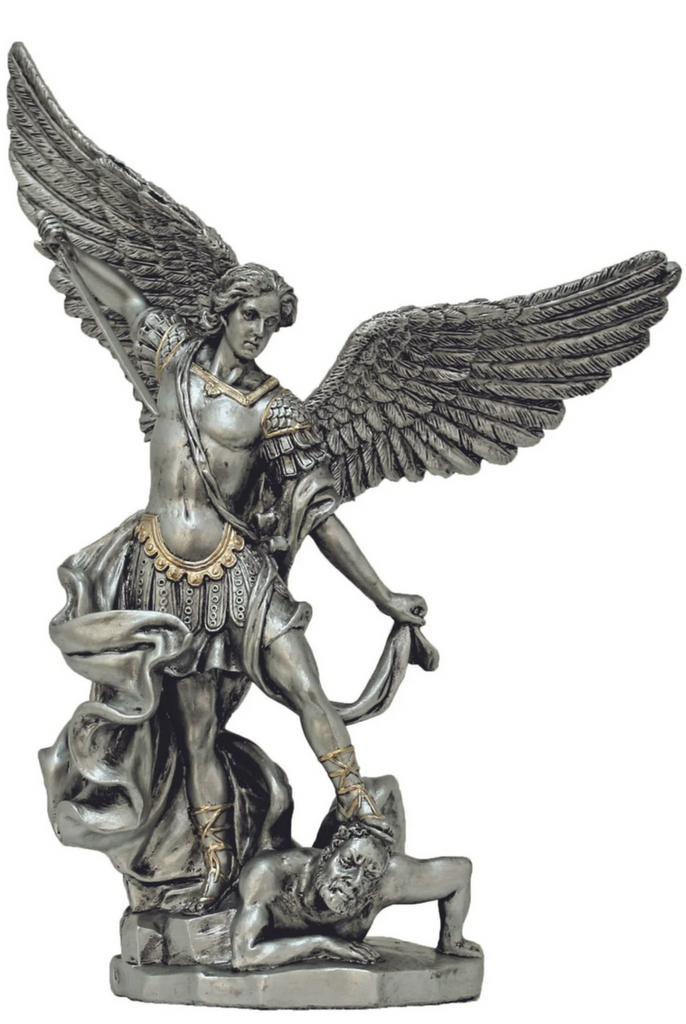 Saint Michael Statue Wirh Ornate Pewter with Gold Accents
Powerful yet beautiful Saint Michael statue from the Veronese Collection. Saint Michael is known to protect people from harm, danger or evil. He is very popular with anyone who has a dangerous job such as Police, Military, Fireman or Security. Saint Michael is a very traditional figure in most Catholic homes and churches.
Made of resin and finished in rich pewter style with amazing gold high lights.
Measures at 8" tall.