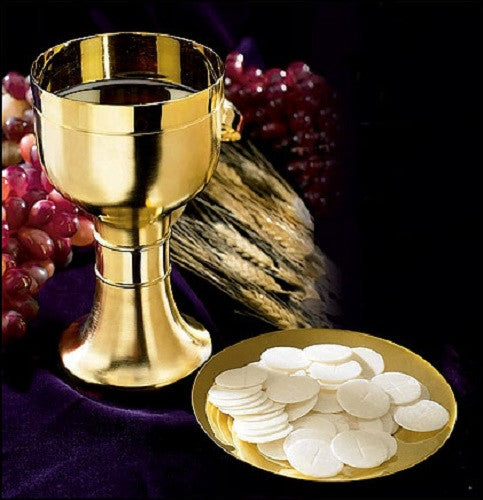 Simple Brass And Gold Matte Finish Chalice With Paten Altar Set
Simple Brass and Gold Matte Finish Chalice and Paten Altar Set
Made of Brass and Gold Plate
Chalice holds 14 oz,
Measures at 3 3/4" Dia x 6 3/4" H, 5" Dia Paten
Simply elegant Brass and Gold Matte Finish Chalice and Paten set for church altar. Uniquely designed using high quality, lead free, 100% food safe brass. The pieces are then gold plated to a matte finish which is fingerprint resistant. A lovely edition to your church altar.