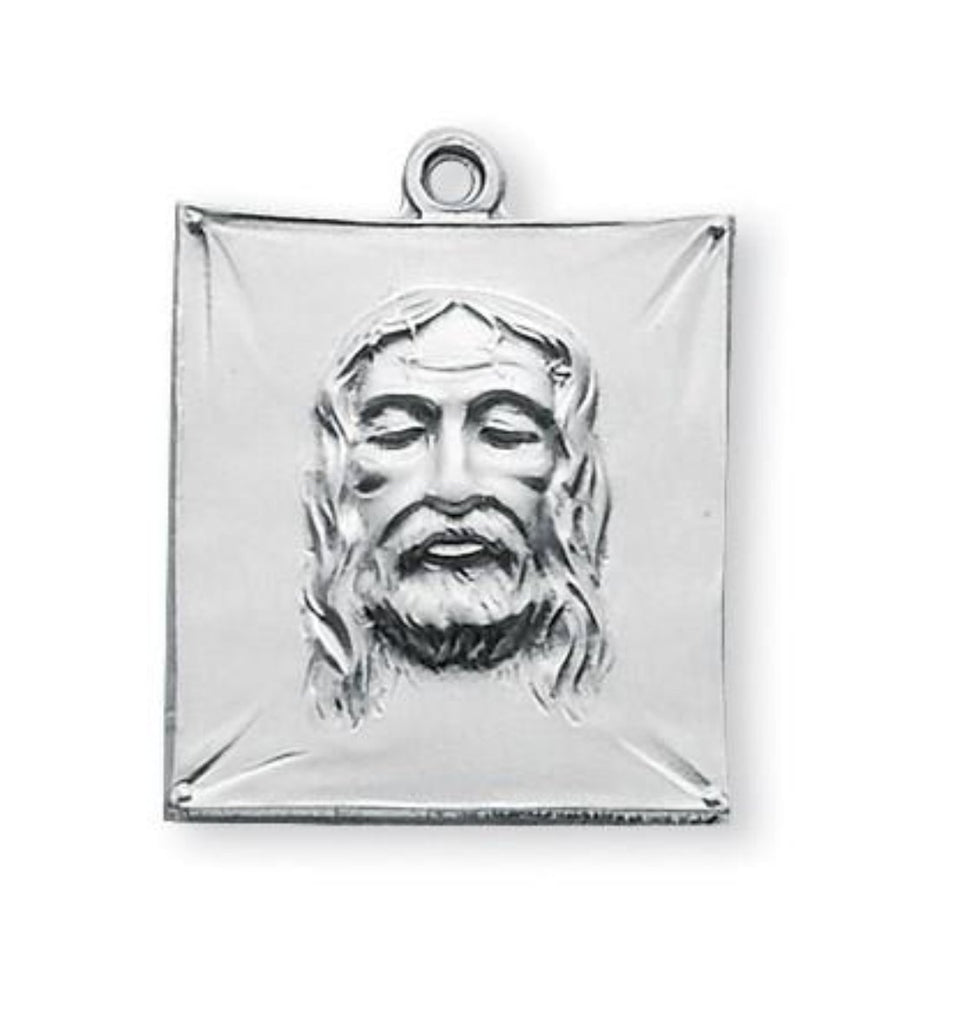 Sterling Silver Shroud Of Turin Face of Jesus Christ Medal On Chain
Sterling Silver Shroud of Turin Jesus Christ Medal
Measures almost one inch
Supplied with a 24" genuine rhodium plated endless chain in a deluxe velour gift box.  

Made in the Usa and comes in gift box.
The Shroud of Turin images contain markings that allegedly correspond to the of Jesus, including thorn marks on the head, lacerations -from flogging on the back, bruises on the shoulders, and various stains of what is presumed to be blood.
This gift is suitable for both men, women and teens.