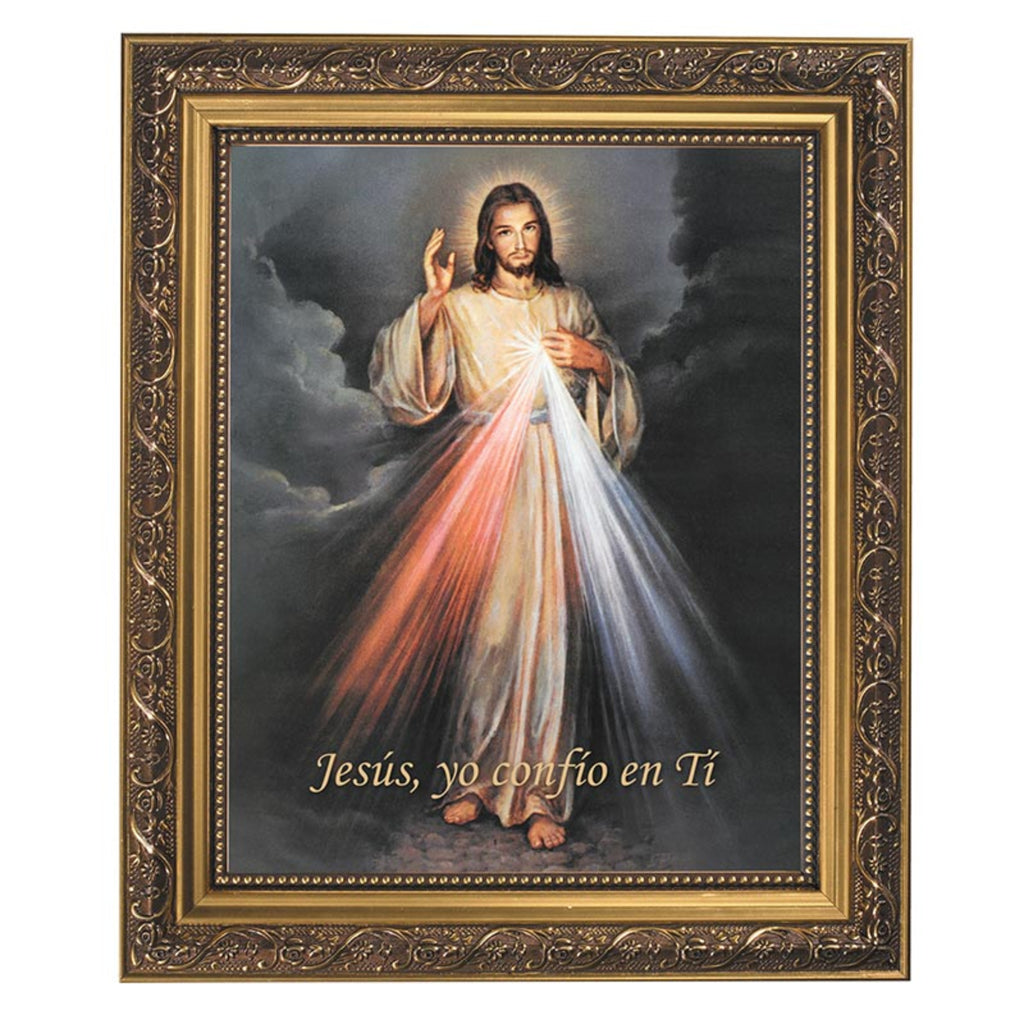 The Divine Of Jesus Spanish Print In Ornate Gold Frame With Glass
The Divine Mercy of Jesus Spanish Framed Print in frame with glass and ornate goldtone frame. The Divine of Jesus is a very traditional catholic image found in most catholic homes or chapels.
Ornate Gold Finish Frame. Print under glass. Frames come with easel back stand as well as metal hangers for wall mounting. Print is 8 x 10 in frame 11 x 13.

Stunning framed print of the Divine Mercy of Jesus. Rich color and soft, extraordinary detail make this beautiful piece of art the perfect addition to your home, office, or church decor.  Would make a lovely gift for any Catholic home.