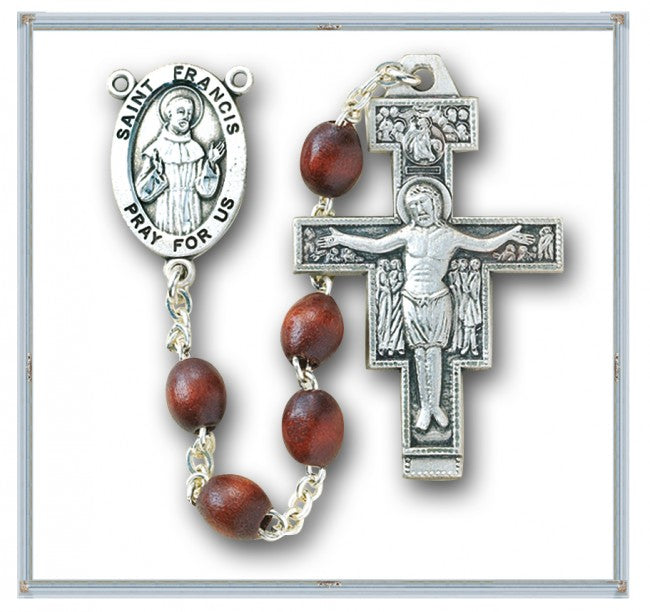 The Saint Francis Crown Rosary With The San Damiano Crucifix
The Saint Francis Crown Rosary With The San Damiano Crucifix
This is a very special rosary that is suitable for both men and women. The polished beads and crucifix are truly beautiful.
Sterling Silver rosary made with 6x9mm Franciscan 7 decade polished brown oval boxwood beads. Solid brass findings, pins and chain with genuine rhodium plating to prevent tarnishing. Exclusive designed sterling silver St. Francis centerpiece and sterling silver 1-5/8" San Damiano crucifix.
Handmade in the USA by expert New England Silversmiths. Presented in a deluxe velour metal gift box.